What is majolica anyway?
In a broad sense, the term is used for all glazed ceramics. Going deeper, a true majolica should be glazed twice. First the first, the background layer for the pattern, and then the transparent glaze on top and baked at high temperature. The implication is that the tiles are patterned, but it can also be a full fill of one color.
I often use majolica mosaics in projects I work on.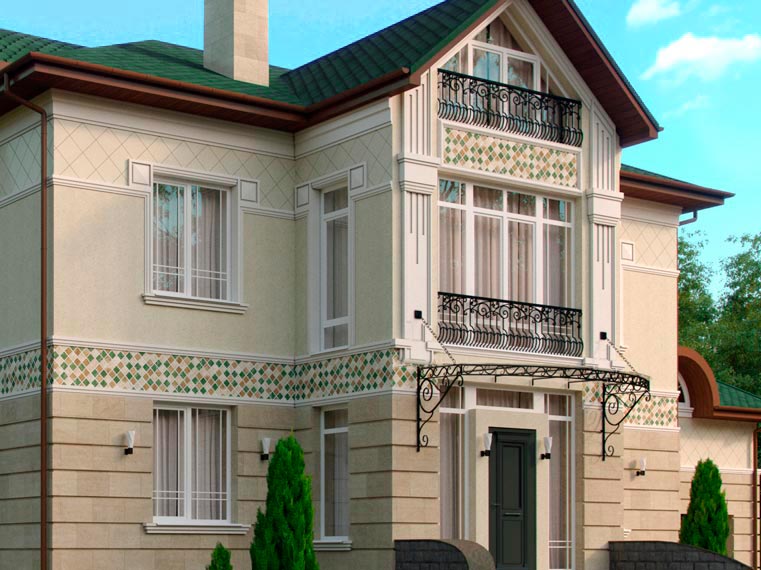 Majolica has an uneven surface, so it casts light in different directions, catching my eye. And so it's great to use it as accents on the facade, for this a small amount will be enough. read more→