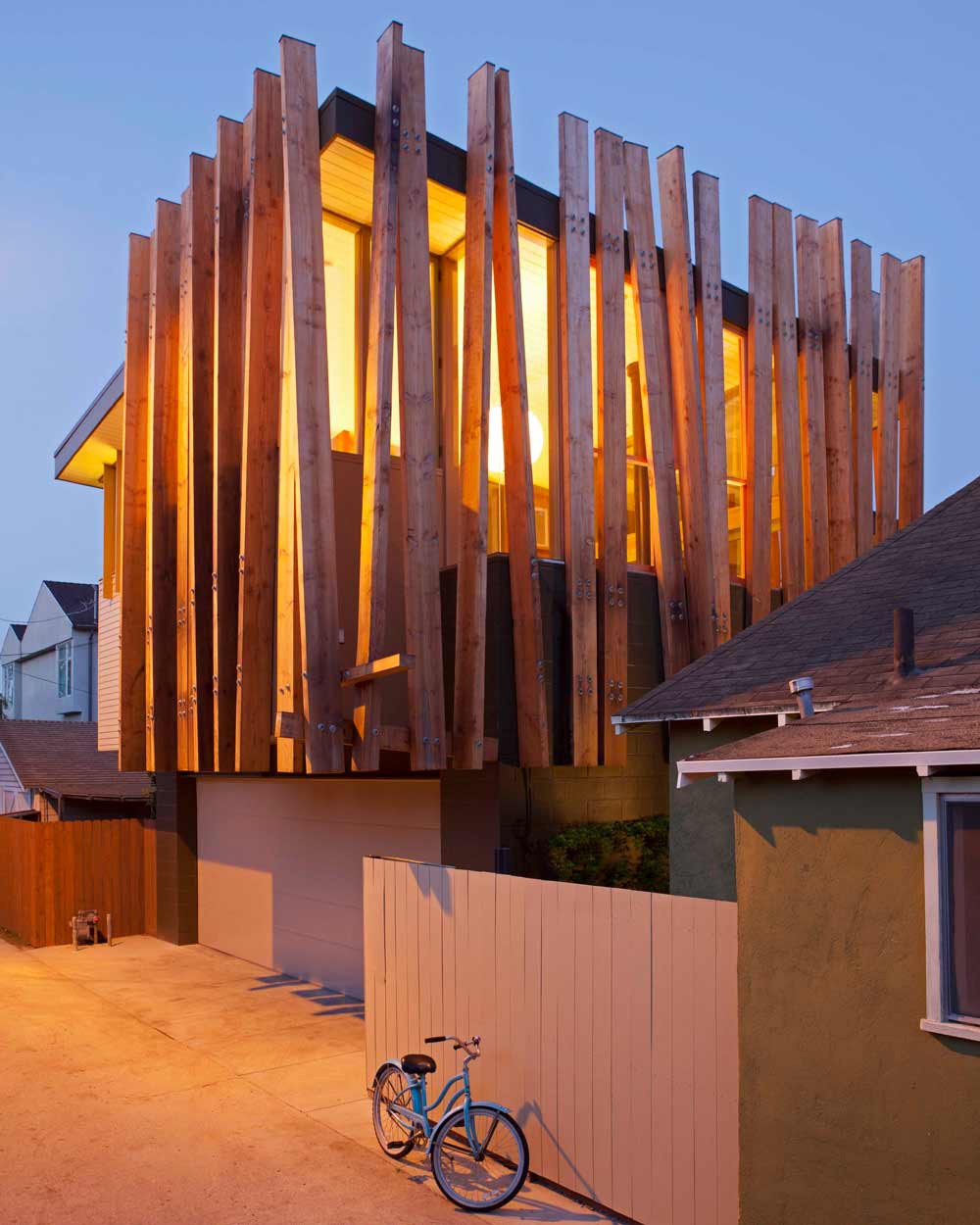 An interesting technique, how to add visual permeability to the façade not by individual elements, but by changing the way the boards are attached.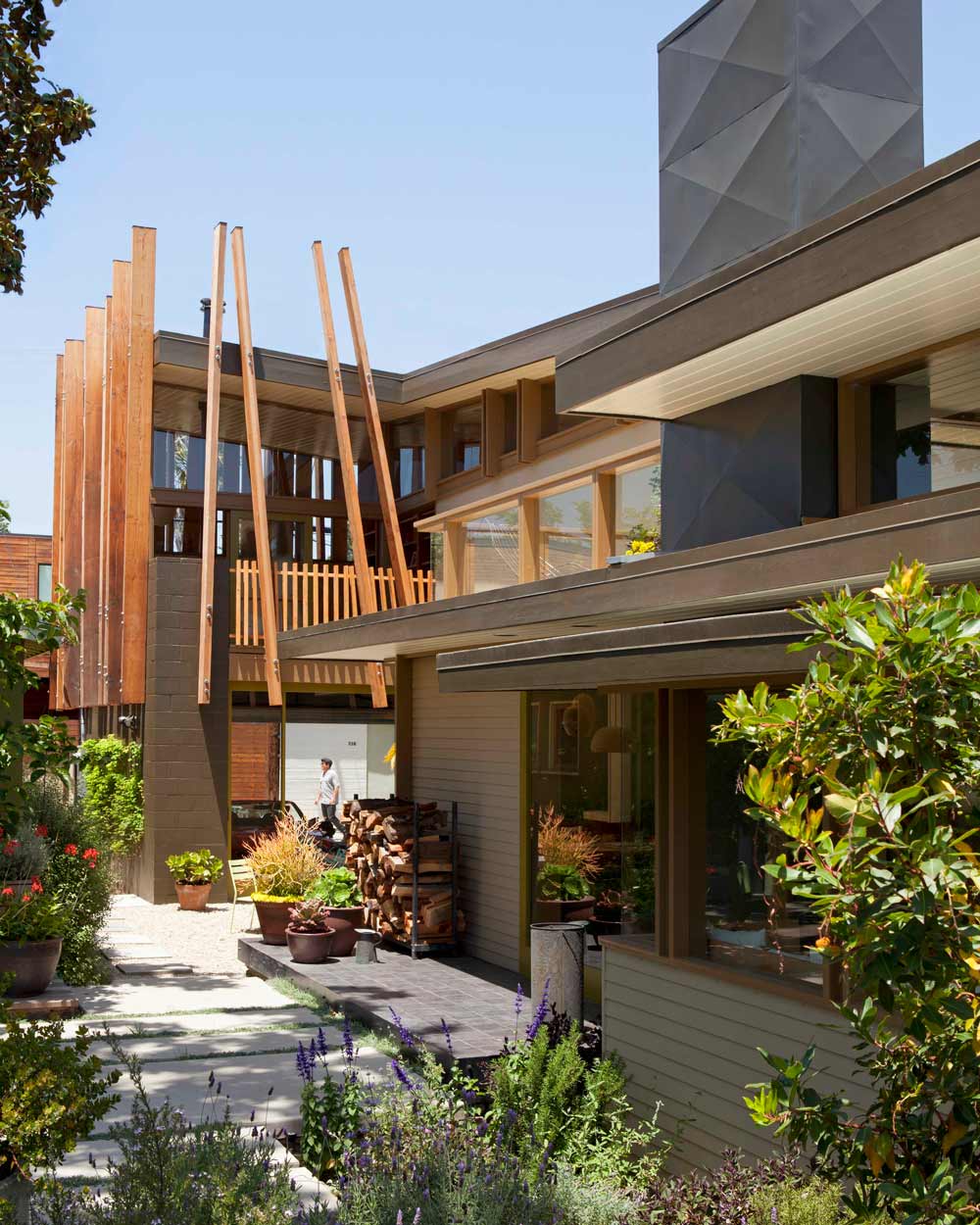 This chaotic, deliberate naivety, as if it were a child reaching for a hammer while his parents can't see, requires courage to implement.
The boards serve to shade the fully glazed volume of the facade and provide a play of light, making the house look attractive from the outside and inside.