Light or dark?
The choice of tones for the façade design depends on the customer's taste preferences. Both can look equally interesting and stylish.
In this project, for example, the range of tones is quite large, but all four variants look bright and complete and absolutely appropriate.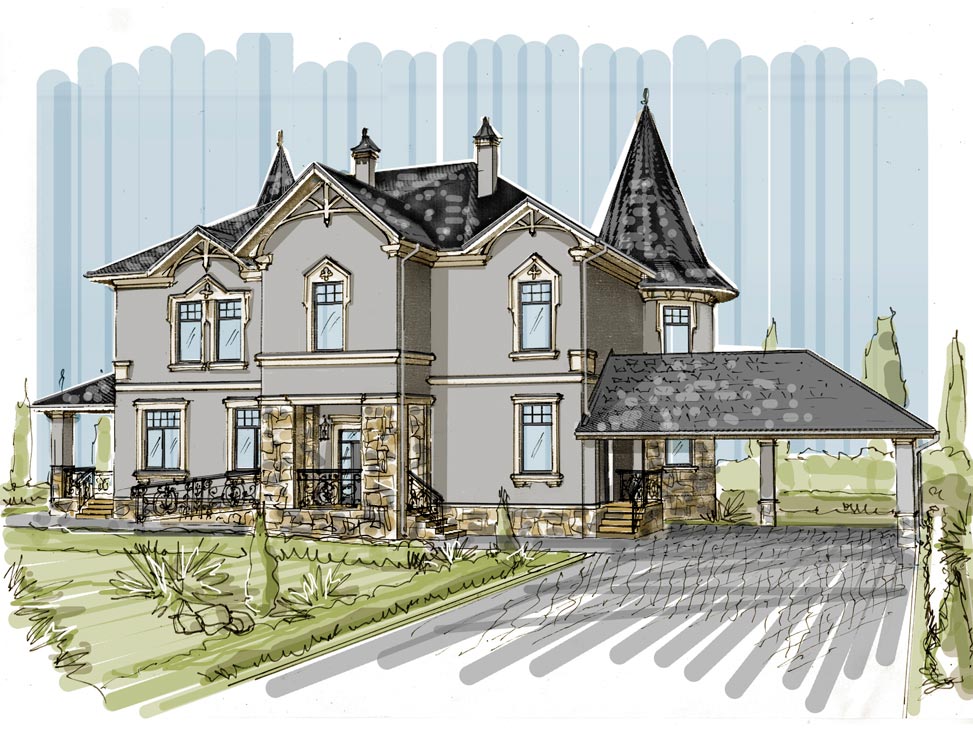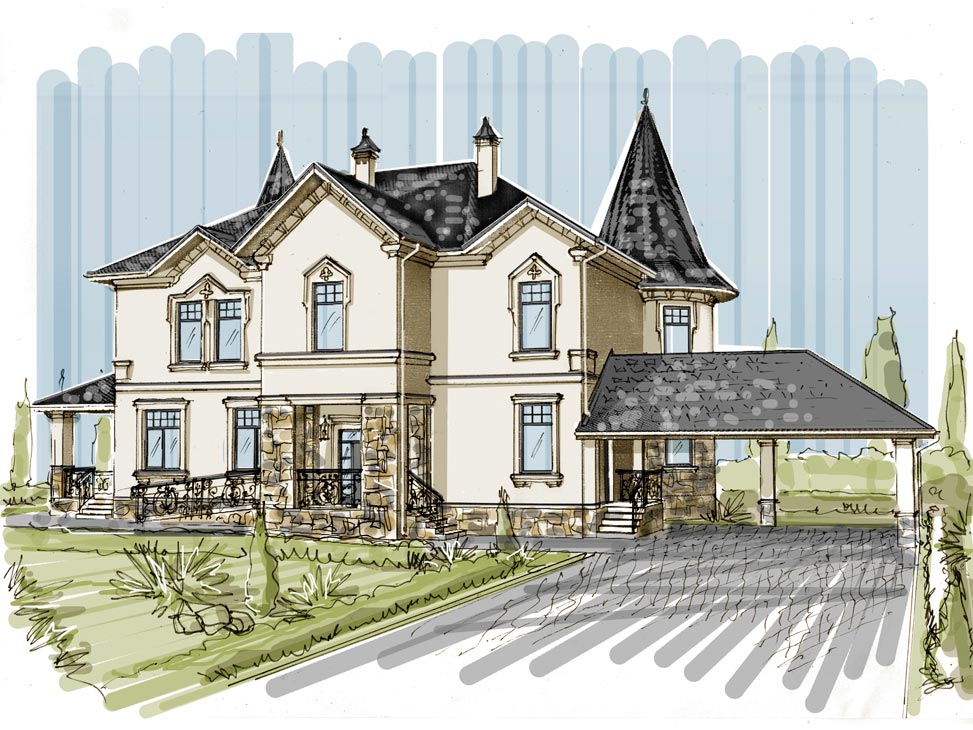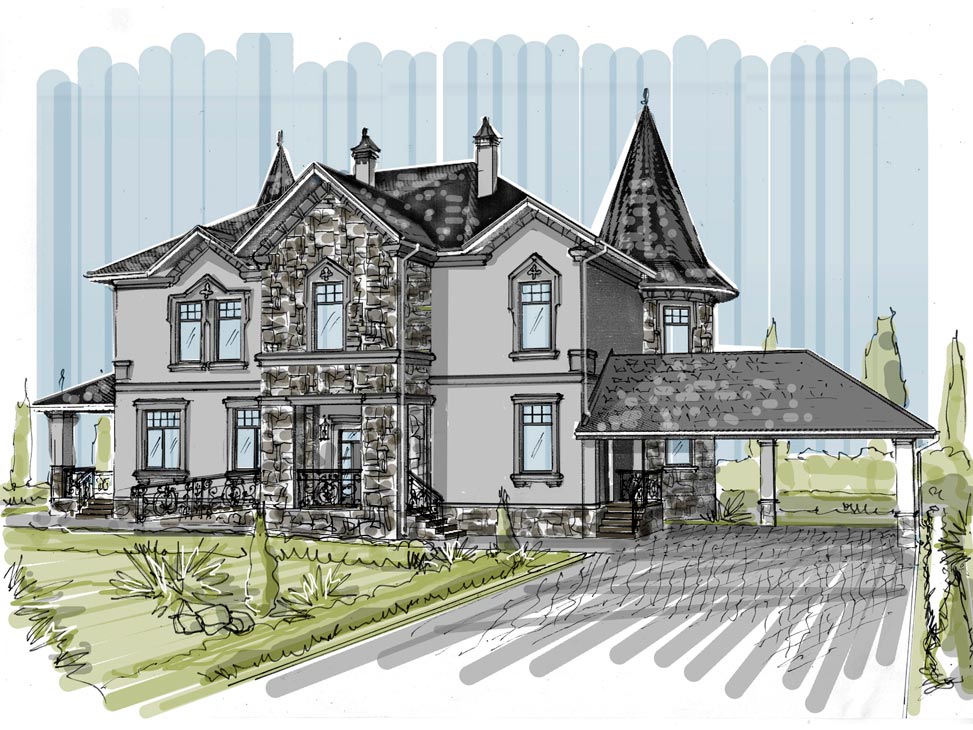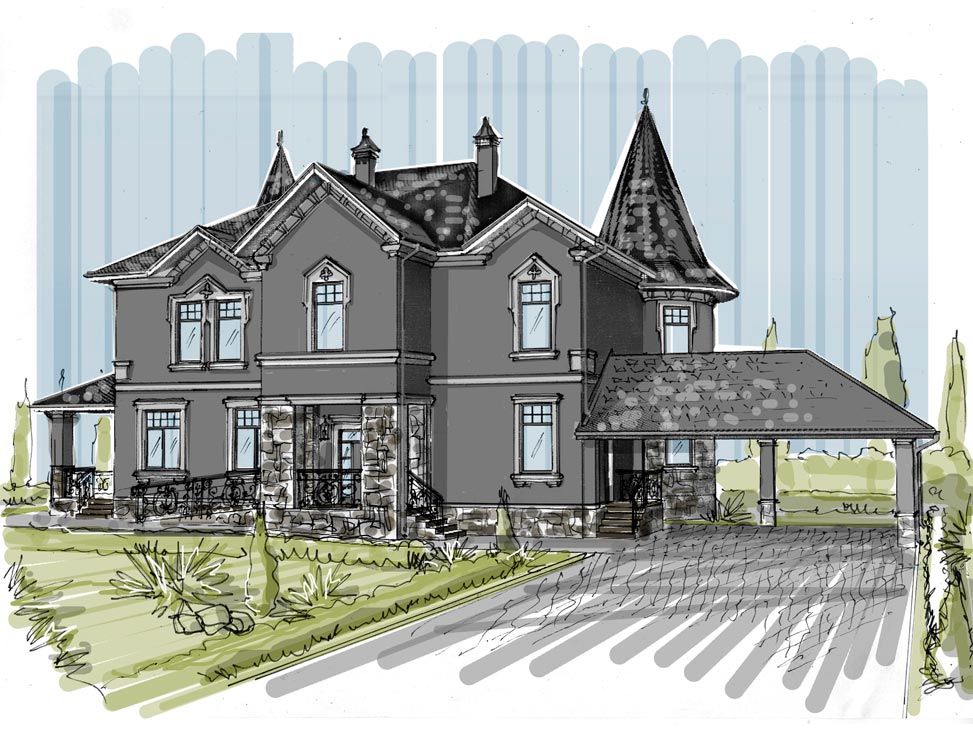 But you have to remember that a darker color will heat up more in the sun, which means the temperature inside will also rise in hot weather.
Also, saturated colors are more susceptible to fading.
Another important nuance - shades, even if in the project, sketch, visualization you are in full delight with the chosen color, in reality the selected color will be a little different, so you need to do test painting materials.