Bright half-timbered house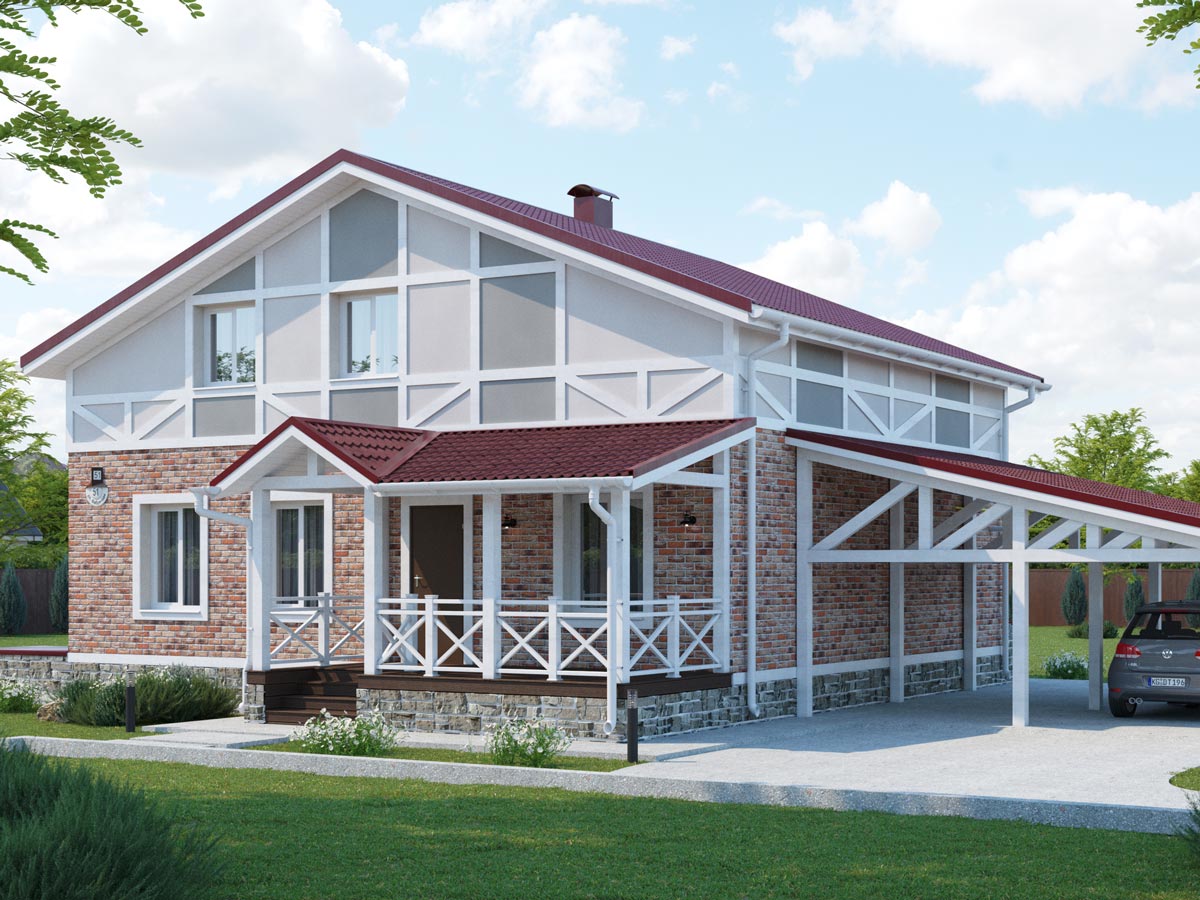 An interesting house, at the intersection of country and half-timbered styles.
One unusual detail is the color of the thermal wood beams on top of the façade.
In the traditional version of half-timbered houses they are usually dark.
In this project I chose white, which brings lightness and refreshes the façade.
By using decorative beams and alternating two colors of plaster in the decoration of the second floor, the asymmetric windows on the main gable were masked, and their complete absence on the side façade. And the use of diagonal fragments allowed us to combine the carport with the overall image of the house.