3
4
5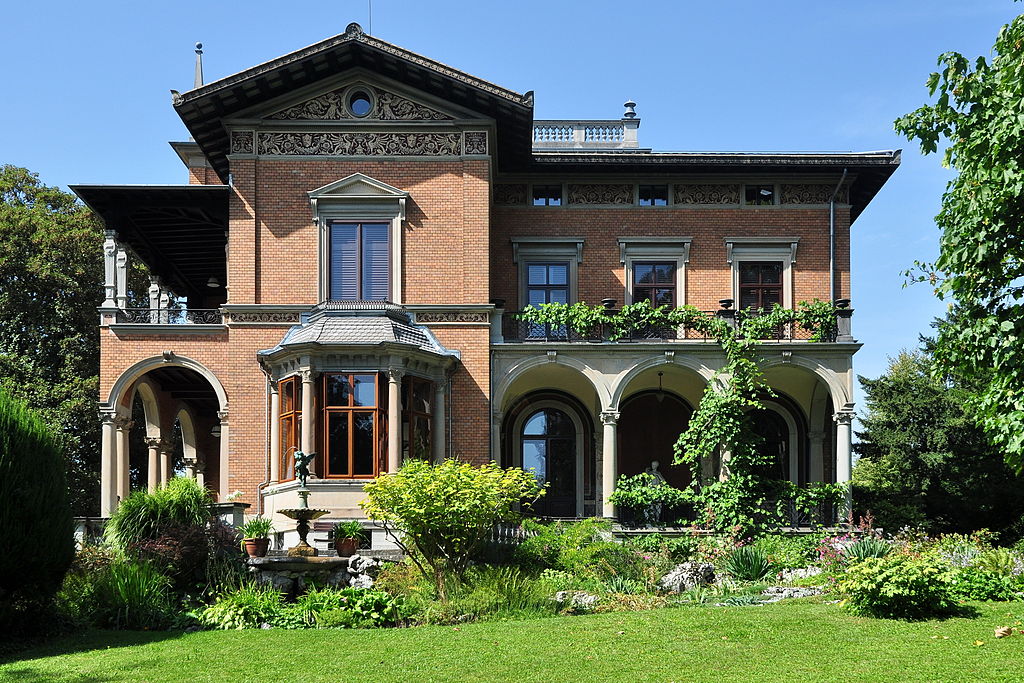 A good combination of neo-Renaissance and brick walls. There is a request for a classic style in home design, but often the combination with brick turns out awkward. Let's take a look at the key decisions of this house.
First of all, we should note the proportionality of the house to the demands of our contemporaries. It is not a castle, but a large cottage.
3
The facade is arranged in a rhythmic way, so we see the repetitions, but they are not boring. For example, we see two arcades, but from different angles,
4
the triangle of the large gable or the small triangle of the sandrick.
5
The architecture is muscular. There are no usual flat walls. The planes alternate in depth and direction.On the protruding risolite there is also an ornate bay window.
But the main technique that facade designers do not want to learn is the very muted tone of the decors. It takes a lot of courage to do that. But thanks to this there is harmony, the color of the brick remains bright, the walls and stucco stop arguing and begin to help each other.