The Geisel Library (the main library of the University of California) was designed by William Pereira in the late 1960s. The appearance was conceived as hands holding a stack of books, but at the building also resembles the crown of a tree.
The image was so memorable that it immediately became the emblem of the university.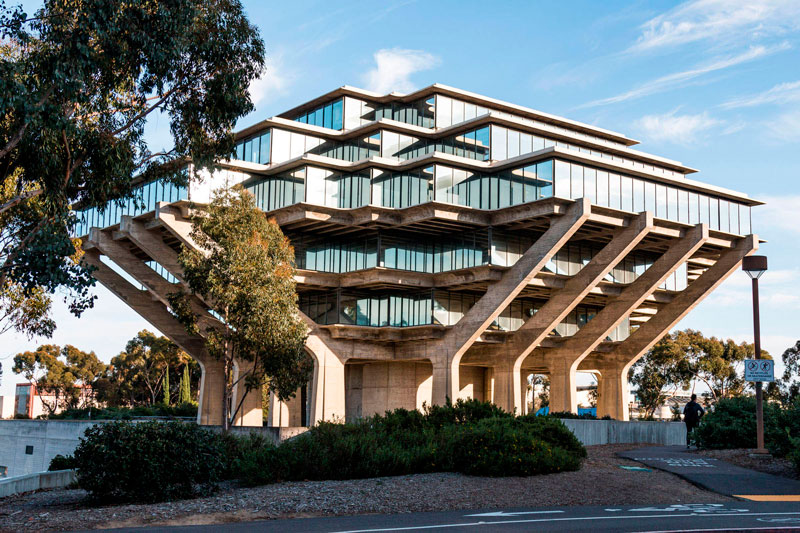 This building, which contains around 7 million books, is an example of brutalism in architecture, a movement in the 1950s and 1970s that began in Britain but rapidly became international.
Le Corbusier is considered the inspirer of this trend, because the term "brutalism" comes from French béton brut — «untreated concrete». Le Corbusier used in many of his buildings, which implies not only the absence of a facial finish, but also the preservation of the texture of the technical imprints of the formwork.
The Brutalist traits include functionality, scale, massiveness, geometricity, boldness and complexity of composition, the lack of finishes, and the use of concrete as the main material.