J House in Indonesia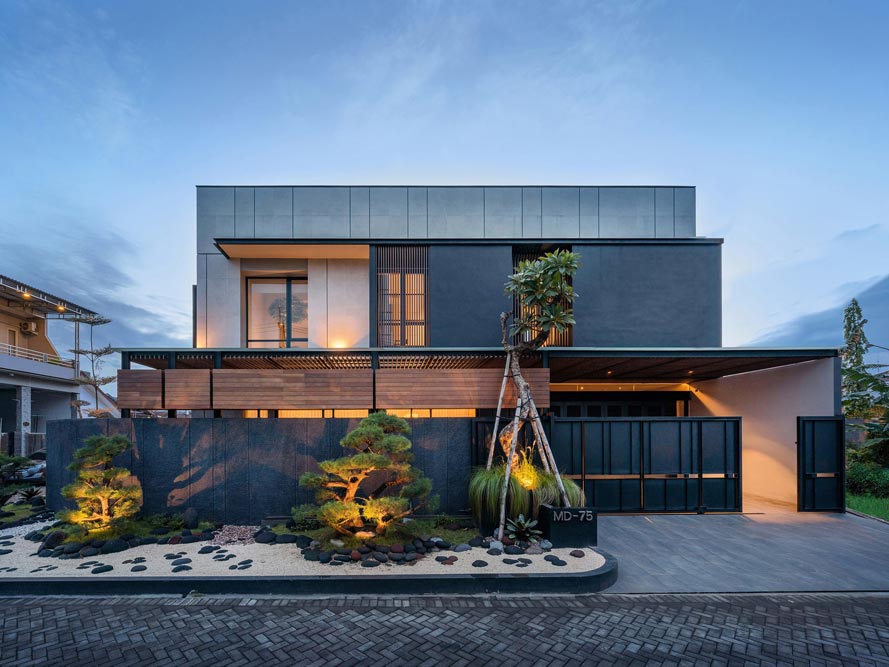 House with obvious Japanese aesthetic influence on the island of Java, by y0 Design Architect.
The main feature of the site chosen for the design —direct sunlight from the west side, which causes difficulties at an average temperature of 22-29°C.
.
The simple geometric shape of the house was chosen, but with an abundance of detail. The concrete —is the main building material used for both the foundation and walls. Wood, tile and steel are used in finishing. To reduce heat on the west side, the walls are filled with spaces or architectural details. Many openings are also used for maximum ventilation and natural light.