We are working on a project. The façade designs that resonate with the client include the façade styles of half-timbered, Tudor and Provence.
We try on different variations on the house.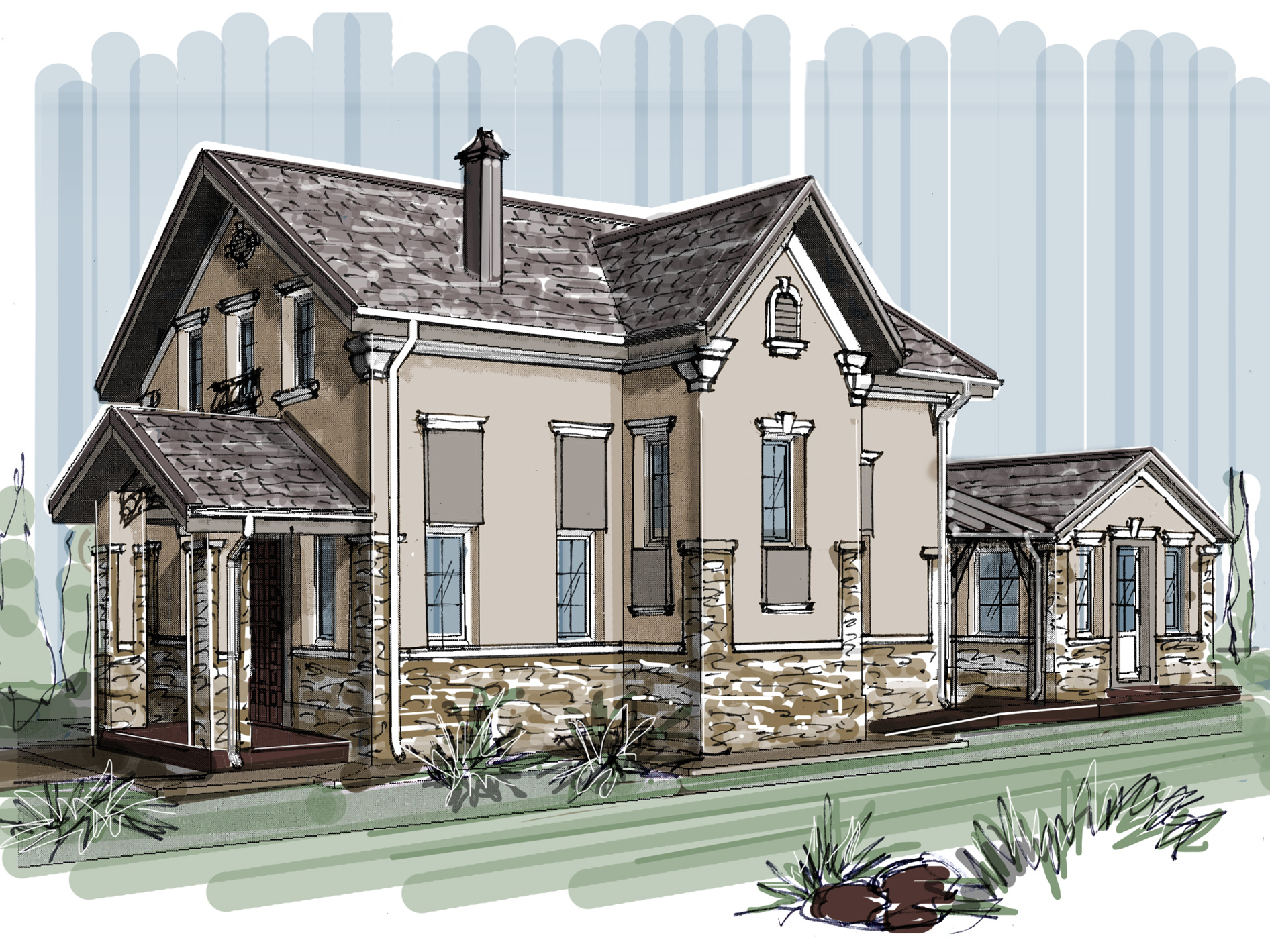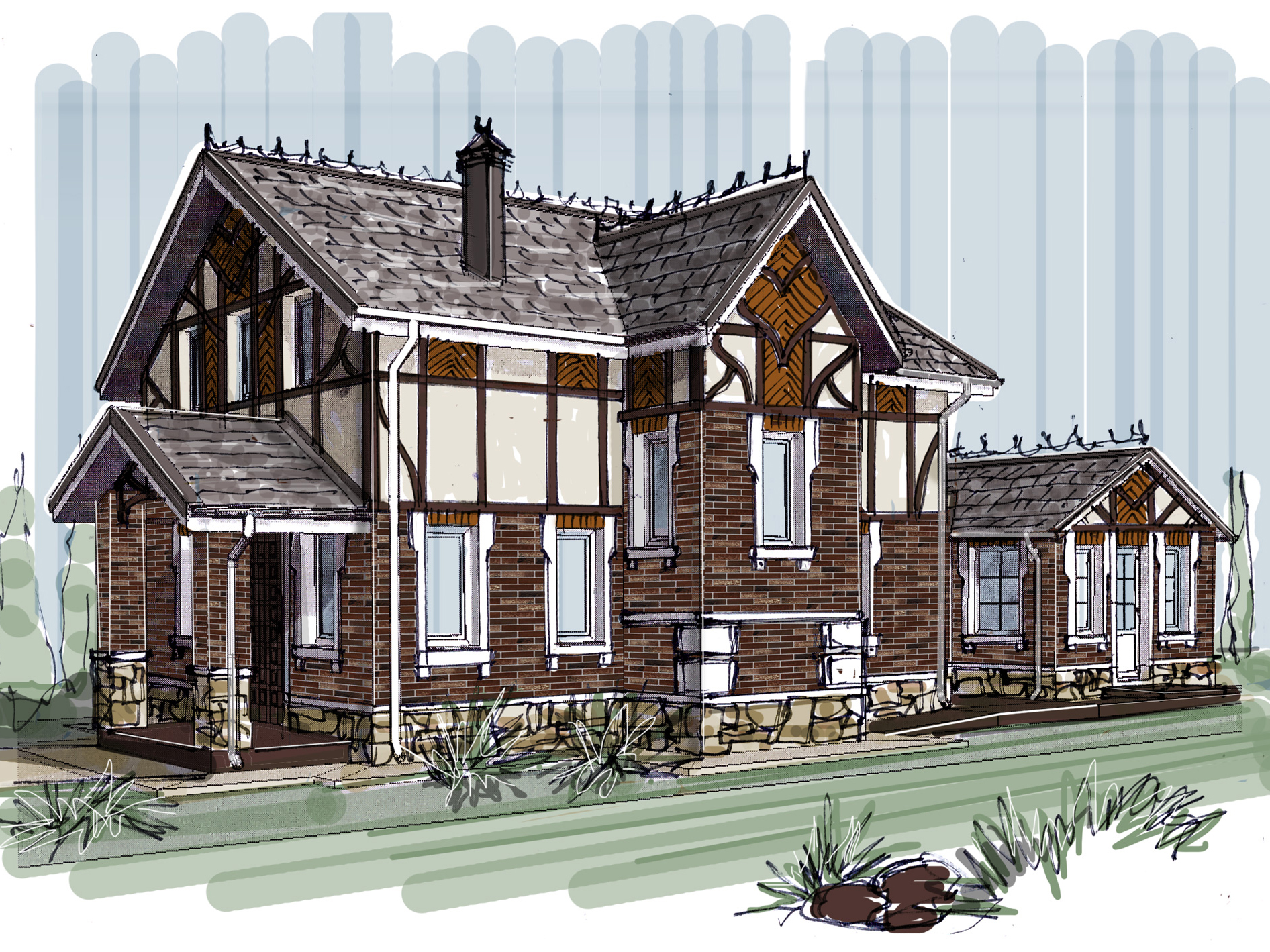 The customer opted for a striking look with contrasting half-timbered decor.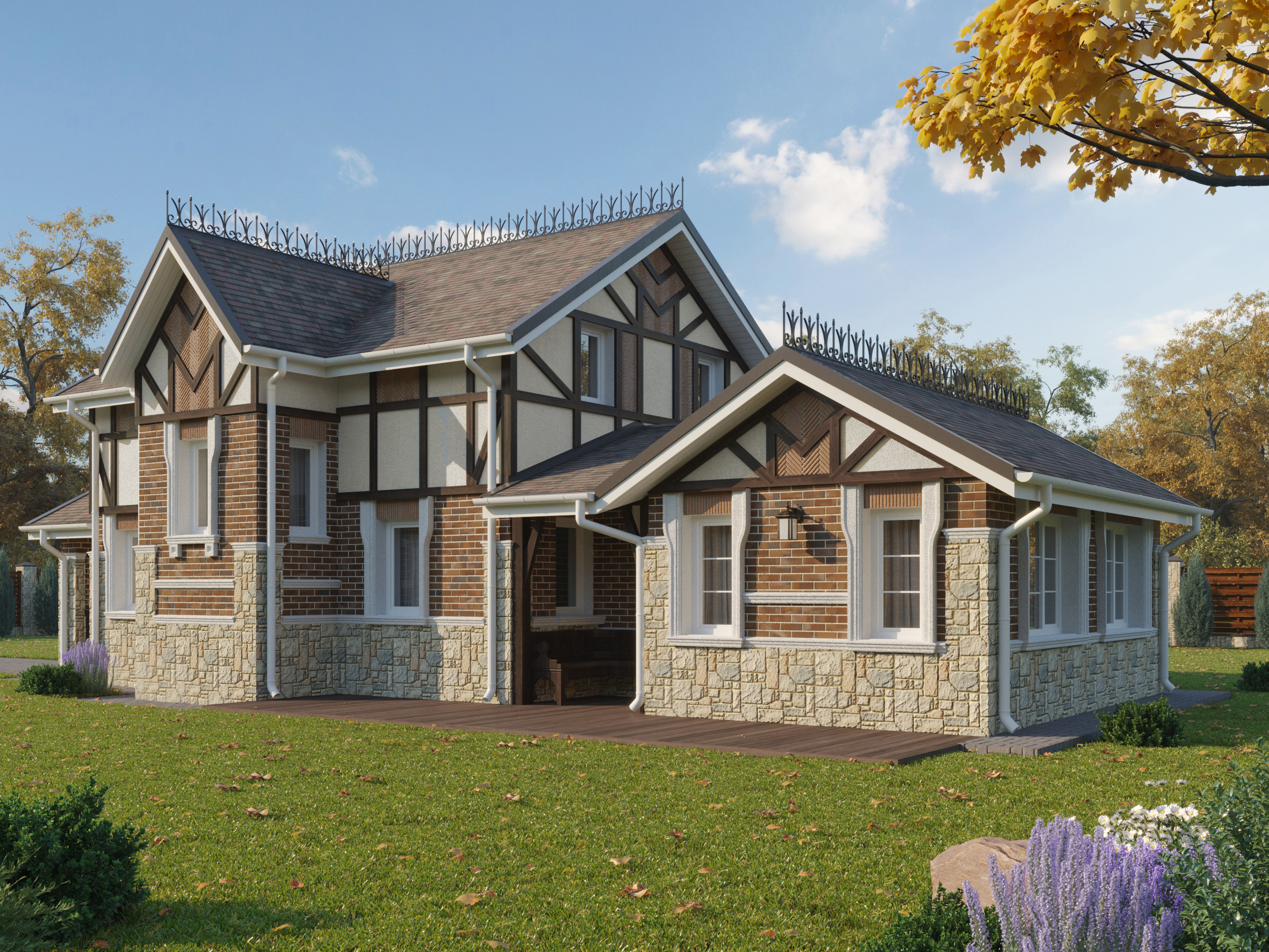 What made the facade so evocative? Firstly, the horizontal layout of the decorative cornices; secondly, the treatment of the walls with natural materials in relief; thirdly, the construction of the plinth at different levels.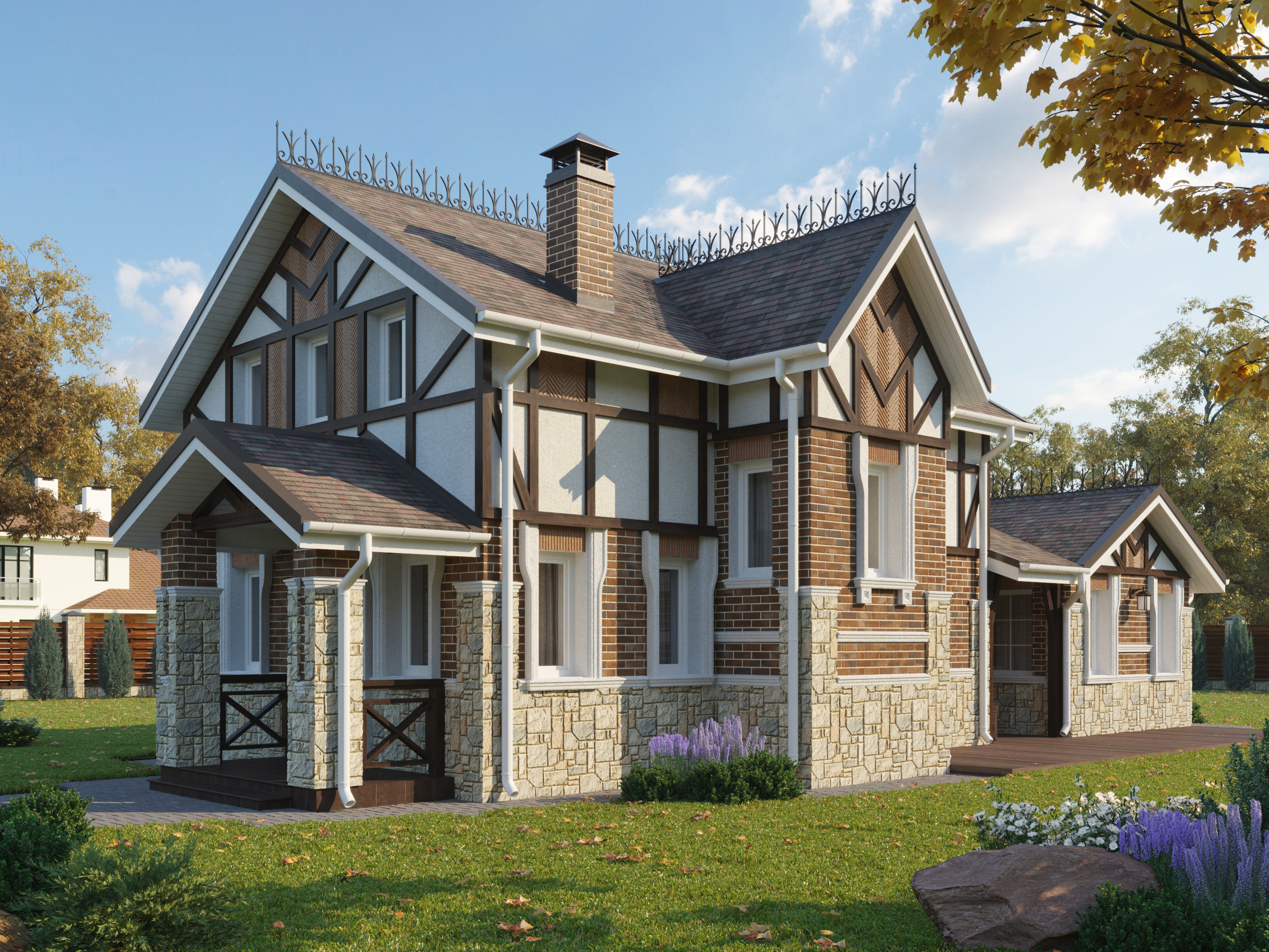 The most contrasting part of the trim — is the upper, stucco floor with dark wood (half-timber) decoration. On the lower floor, we already used light decors in window frames to make them stand out against the colorful Bavarian masonry tiles. The light color of the stone of the plinth with its interesting pattern makes the house easier to look at individually and as a whole on any floor.