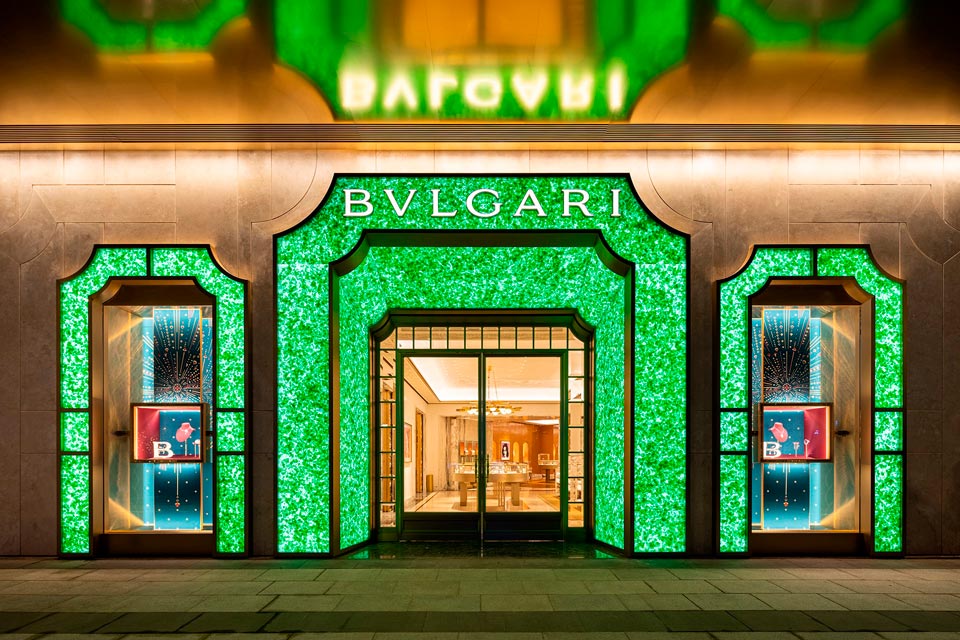 An interesting project with an idea that appeals to me - eco-friendliness and the union of opposites, exclusive luxury goods and recycled materials.
For the new Bulgari store in Shanghai, MVRDV created a green jade façade made of brass and recycled champagne and beer bottles.
The art deco architecture is reminiscent of Shanghai itself, a blend of Eastern and Western cultures.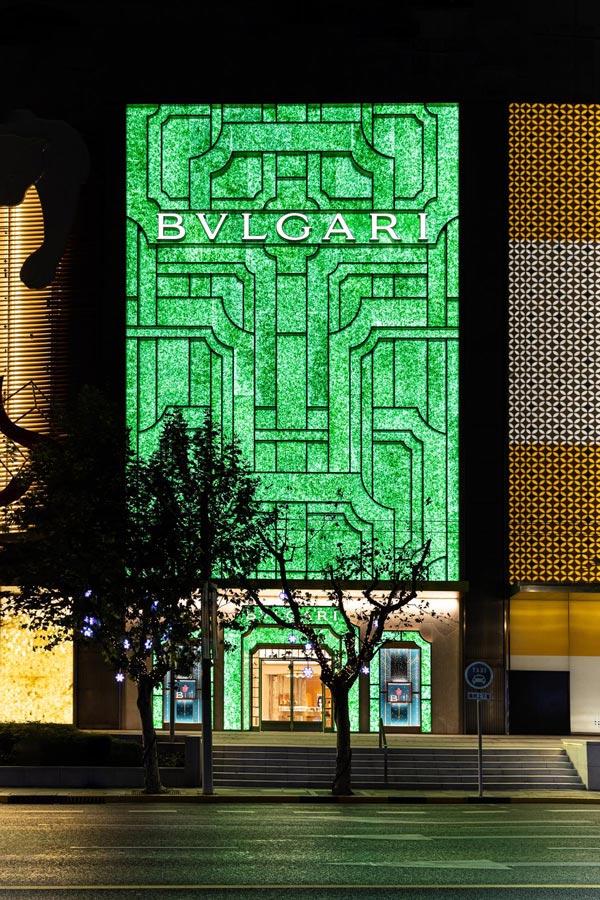 The panels are made of sintered green glass with a translucent effect, which looks very effective.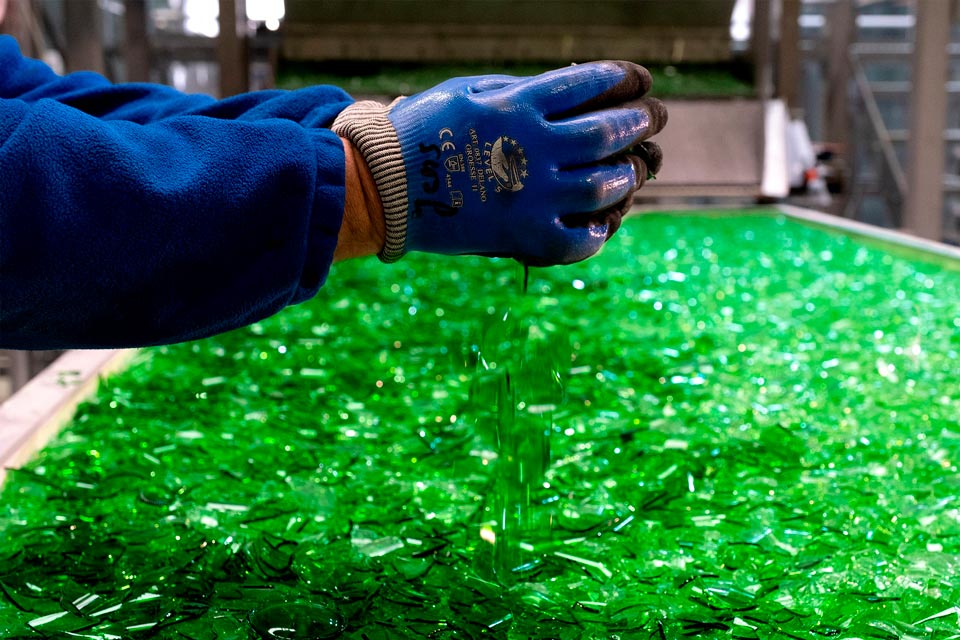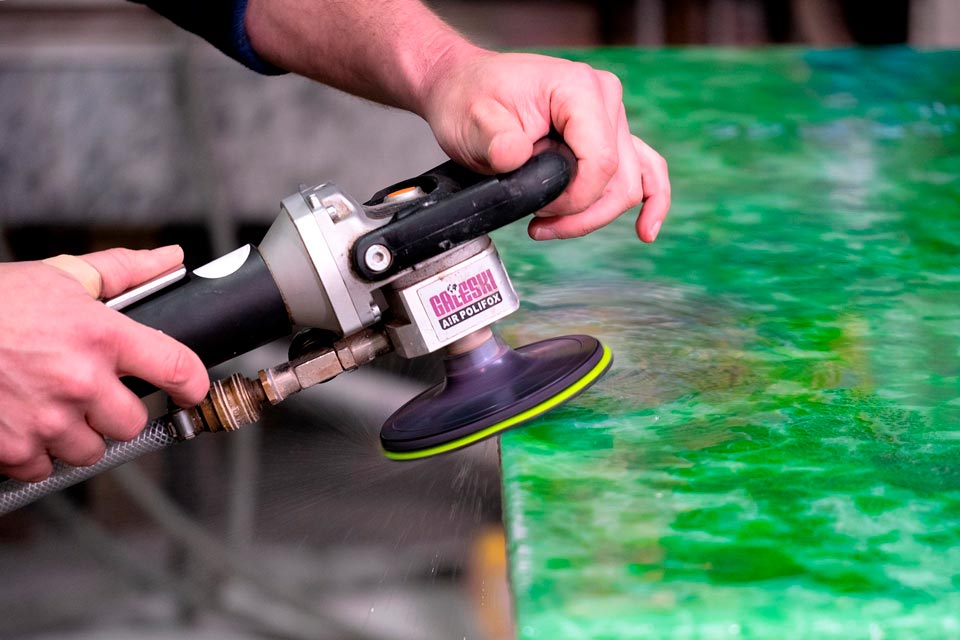 And the gold-colored brass trim makes a reference to jade jewelry.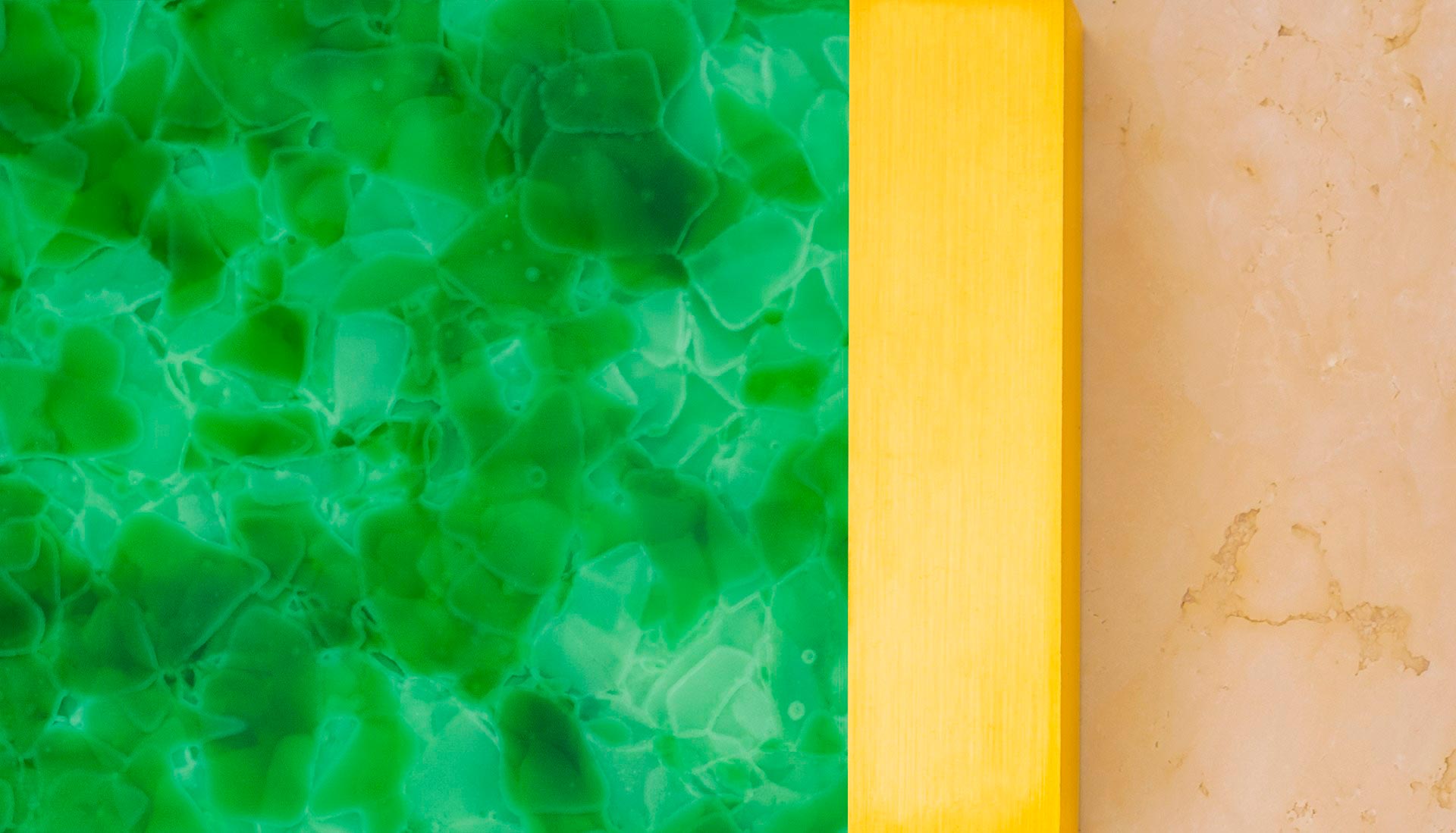 At night, the lighting further enhances the unique textural quality of the glass and is designed for minimal energy consumption of the facade.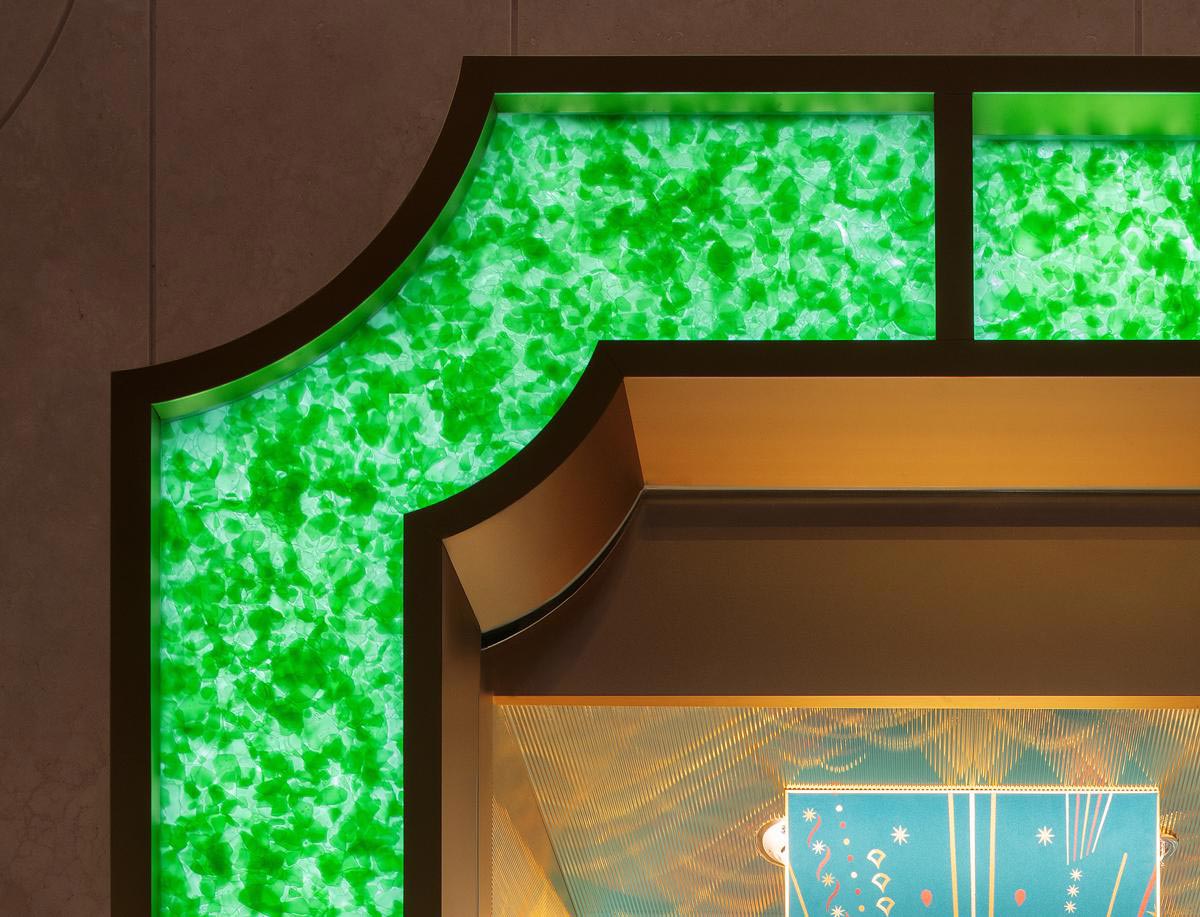 This is the third Bulgari store whose facade was designed by MVRDV. In Kuala Lumpur, the store has a marble facade with gold veining and in Bangkok also a combination of brass and glass, but in warm yellow hues and with more emphasis on the openings.