A house made of recycled materials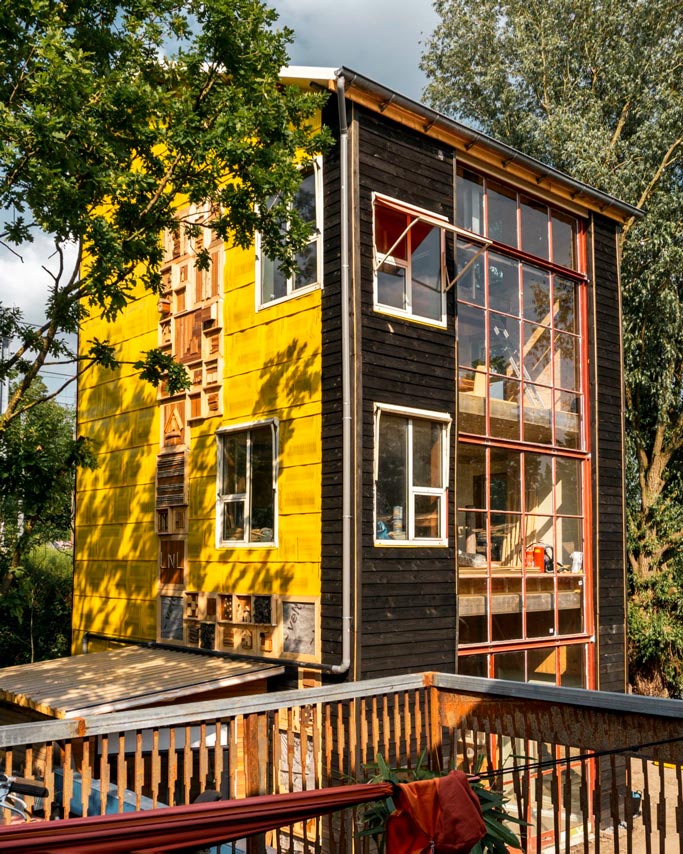 4-story building in Utrecht, the Netherlands, 16 meters tall, built with 99%;recycled materials.
Alessandro Zena, the architect, shows with his project the great possibilities of recycling materials and that they can also be used to build fairly high buildings.
Because the building is close to a train station, the old platform sections were used for the foundations, and the old yellow signboards were incorporated into the facade.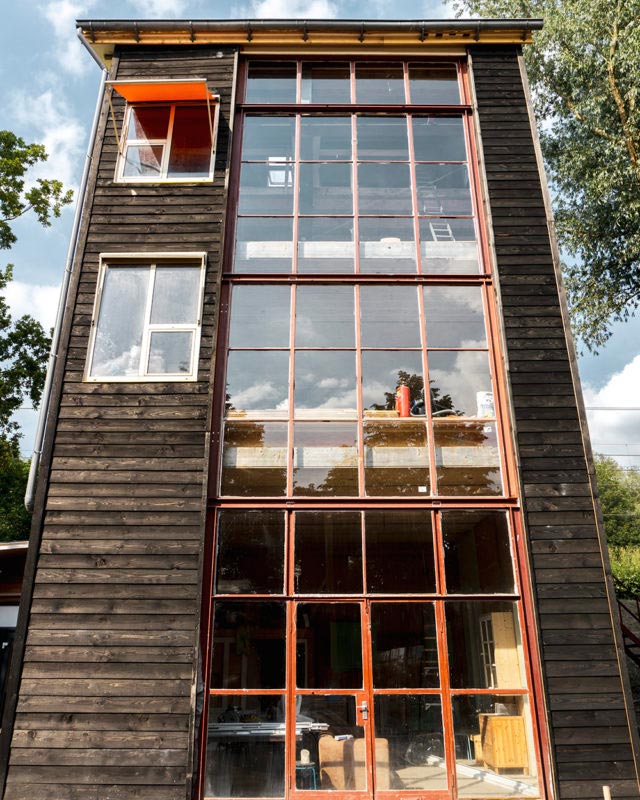 The foundation of the building is made of cellular glass, a material created from recycled glass that can no longer be turned into glass. It's a very robust material, plus it can be used again after demolition.
The floors are made with a mix of cement and recycled concrete, reducing the amount of cement used by 20%.
The main building material is laminated lumber from the demolition of a school in Rotterdam.
In order to reinforce the environmental message, one of the façade walls is covered with a wooden mosaic made from leftover building material, and it serves as a refuge for birds, insects and bats.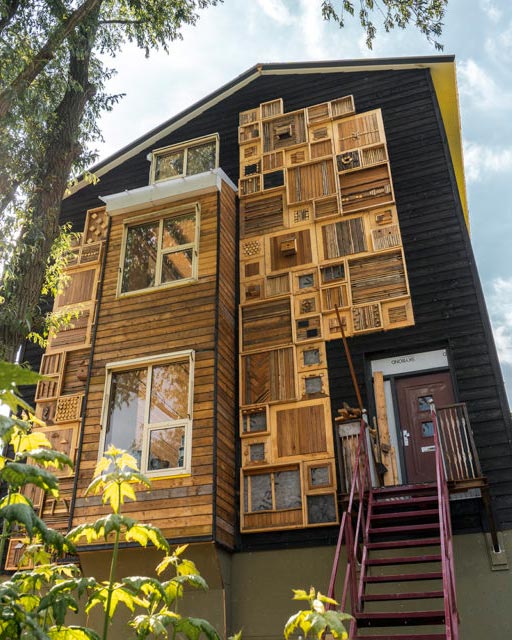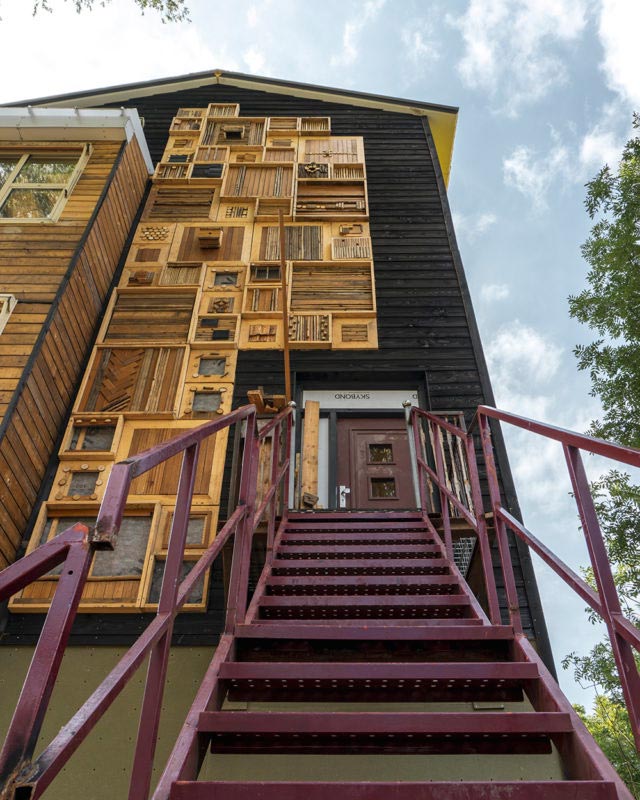 The building already houses designer offices and a business center, and by the end of 2021 plans to open a store with recycled materials and a garden on the top floor.