Extension of the Knauf product range
Two new products are included in the line: Knauf Wirton thin-layer protective cement plaster and Knauf-Rasler finishing cement-polymer putty.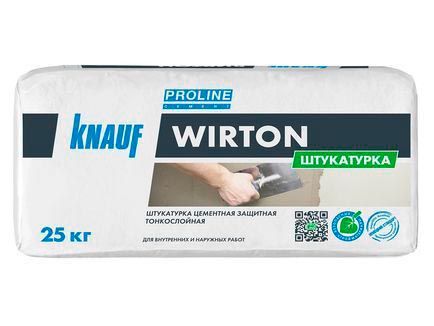 KNAUF-Virton —cement-based plaster for exterior and interior work, with sand, reinforcing fibers and polymer additives.
Suitable for plastering walls, including plinths, when leveling with finish coatings (tiles or decorative plaster) and for creating a base layer reinforced with plaster over thermal insulation in the SFTK systems.
It has water repellent properties with water vapour permeability of at least 0.04 mg/M h-Pa, good adhesion (at least 0.5 MPa), flexibility, it can be applied in thin layers and compensate big differences (2-20 mm).
Consumption per 1 m2 —1.4 kg (layer thickness 1mm). Can be applied manually or by machine. Packed in 25 kg paper bags.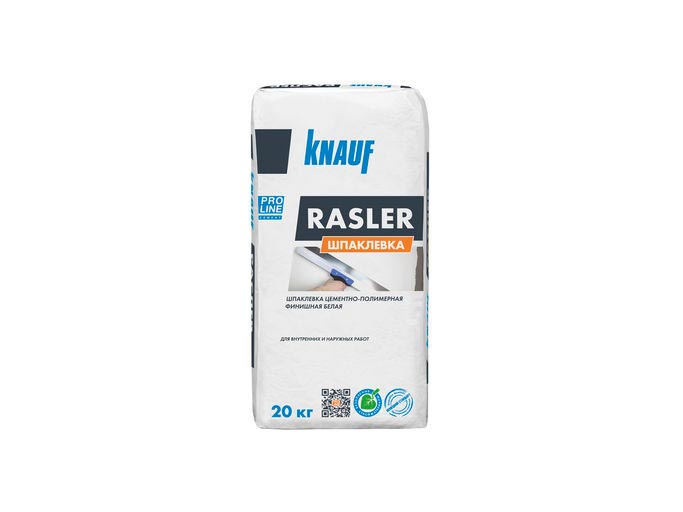 KNAUF-Rasler —white finish putty on mixed binder with polymer additives.
Suitable for finishing levelling mineral surfaces (concrete, cement plasters) on facades, with the exception of the plinth. Due to its high plasticity it is easy to level and fill in small irregularities (up to 3 mm). Paint and other thin-layer decorative coatings can be applied 3-4 days after the primer has been applied.
Adhesion to concrete —0,4 MPa; water vapour permeability —0,04 mg/(m-h-Pa).
Consumption per 1 m2 — 1.2 kg (layer thickness 1mm). Packed in paper bags of 20 kg.
Future additions to the PRO Line Cement product line are planned.