False shutters on a blank wall
I'm sharing a tip from a recent project.
The subject of my embarrassment was the blank side wall on the second floor. It was too knocked out and looked disproportionate, so I put false shutters on it to simulate a window opening. This made the façade more harmonious and connected.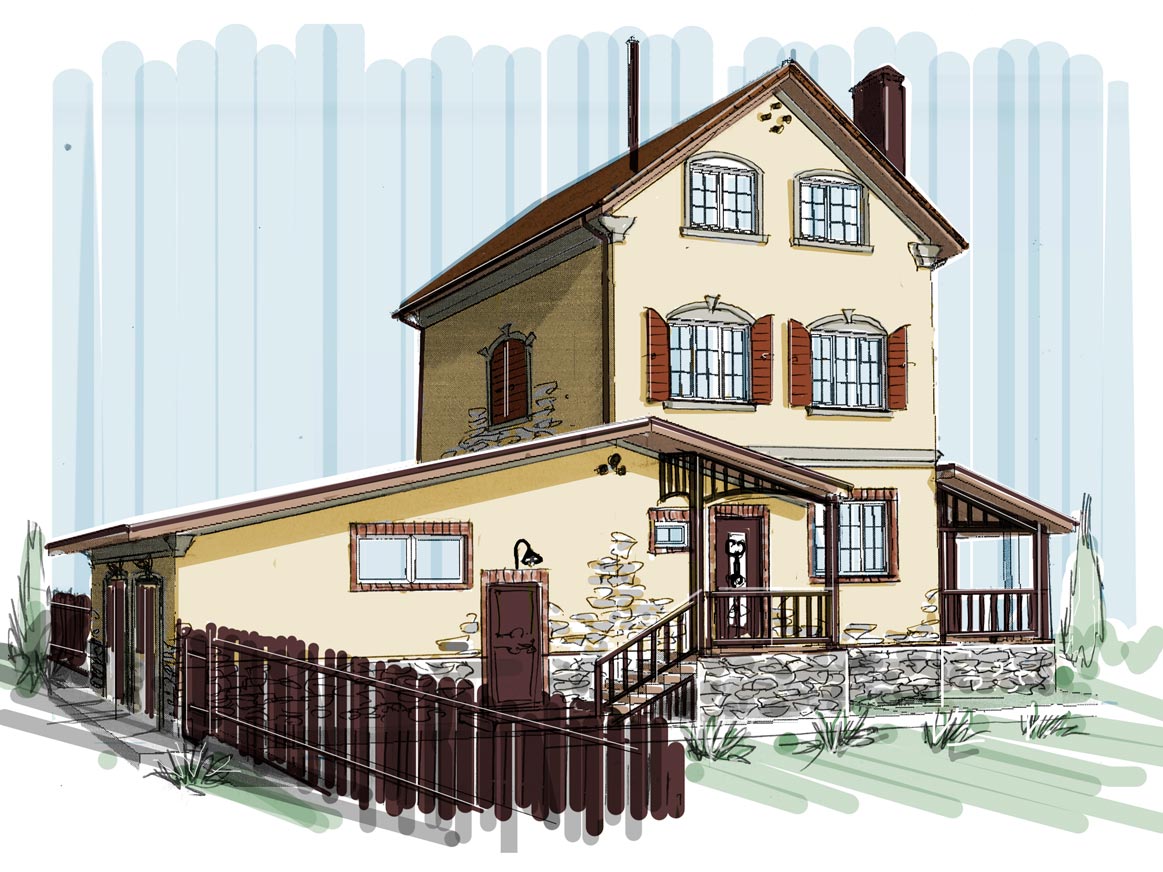 And to smooth out the impression of different-level additions to the house, the basement stone rises to the walls in a few places.
Another option that came to my mind was the stylization in the form of a half-timbered house. This way the house looks more austere and collected, also because of the cooler gray color. The decorative beams on the façade match the wooden railings on the porch.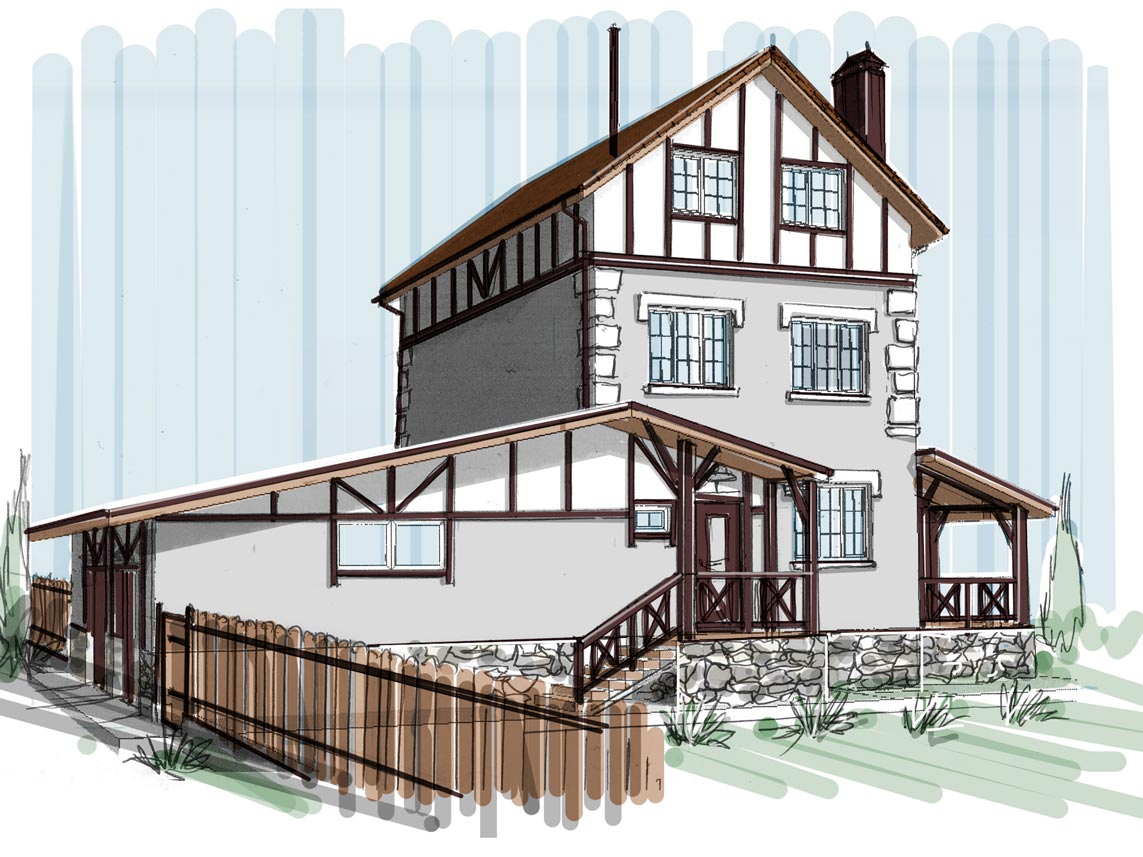 I don't even know which option I like better, but the customer has already made up his mind, he likes the first option better.