A classic house with a twist
This project is several years old, but I periodically return to it in my mind.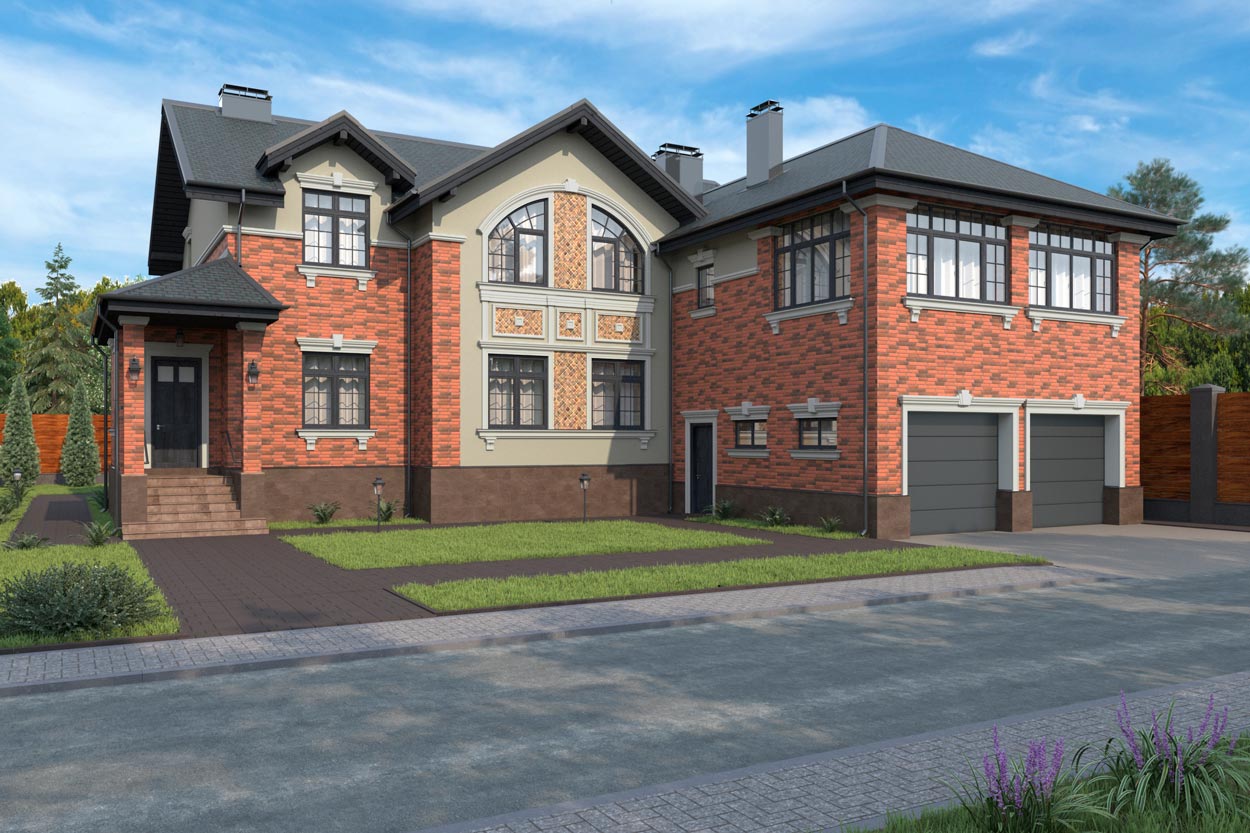 What is so compelling about it? What techniques made it memorable?
If all the walls were uniformly covered only in brickwork, it would make the eyes glaze over, and the protruding part with the garages would detract attention.
So I decided to highlight the central part of the house with lighter plaster, and to make it not look like a foreign spot, lay out on it a mosaic decorative panel, to tie in with the mottled brick.
Pay attention to the decors, they are not all around the window, so as not to overload the house, but only at the top and bottom, to emphasize the openings.
The color of the window frames is graphite, in the tone of the roof; you have to agree, it would not be the same with white plastic.
The result is an interesting example of an understated classic, but with a twist.