Accents
Bright shutters add a lack of color to a calm, understated façade.
It's good to support the shutters with color so they don't look out of context, which we did with the color of the front door. But it is important to feel the balance and not to overdo it, the green tiles for example would have been redundant.
Another interesting detail in the house decor — the brickwork in the framing of the windows and under the roof.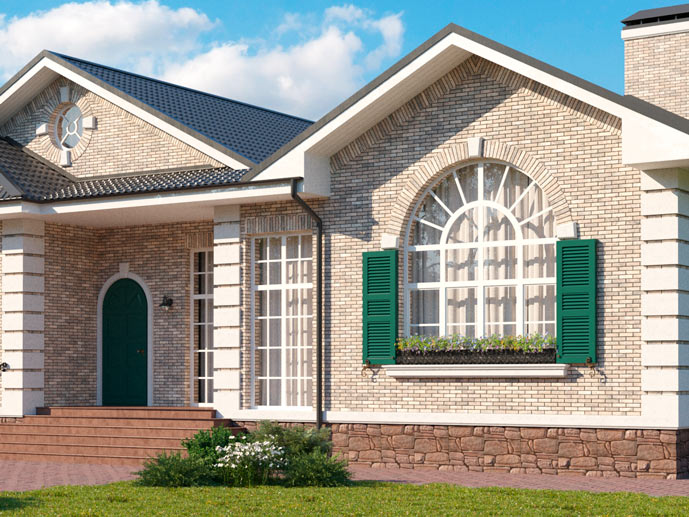 We offered the client a more contrasting option with the deep maroon wall color, which also works well with the green shutters and white rustic inlays.