Reconstruction of an office building in Portugal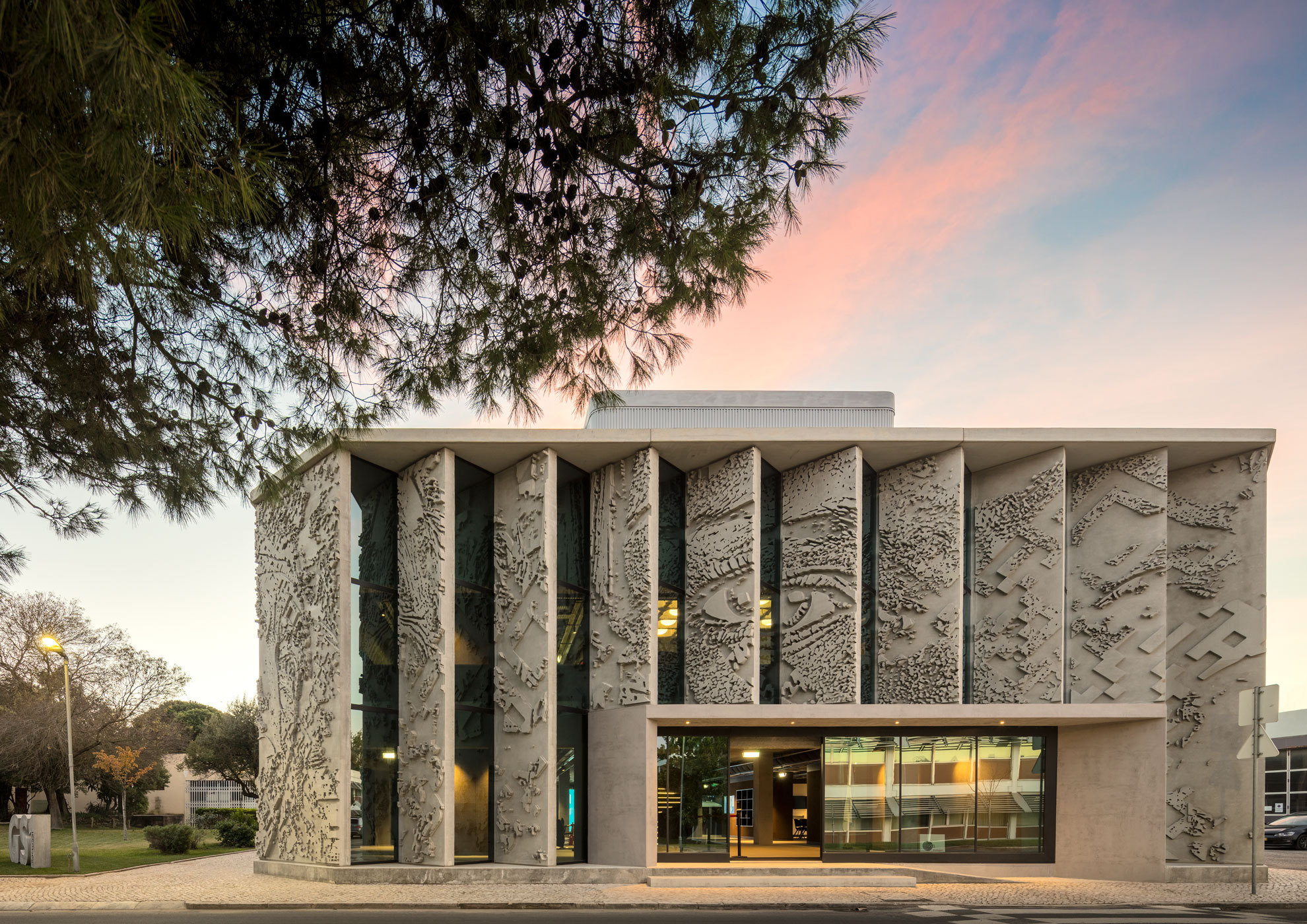 The office building in Lisbon, where the headquarters of GS1 Portugal, a company that implements identification systems (including qr codes), is located.
This is a reconstruction of a 1980s building that was built in Portugal one of the first specifically for business purposes (photo below). The authors of the renovation —architectural bureau PROMONTORIO.
The new building uses the existing concrete structure, but the façade itself is a play of angled concrete slabs and glass panels. Depending on the angle you look at it you get a new look every time, and it protects the building from overheating. A bas-relief of the street artist Vhils adds a touch of originality to the building.
Photo by Fernando Guerra, FG + SG