House Baetens
A Dutch house built in 2007.
Even though it's almost 15 years old, it looks current and fresh.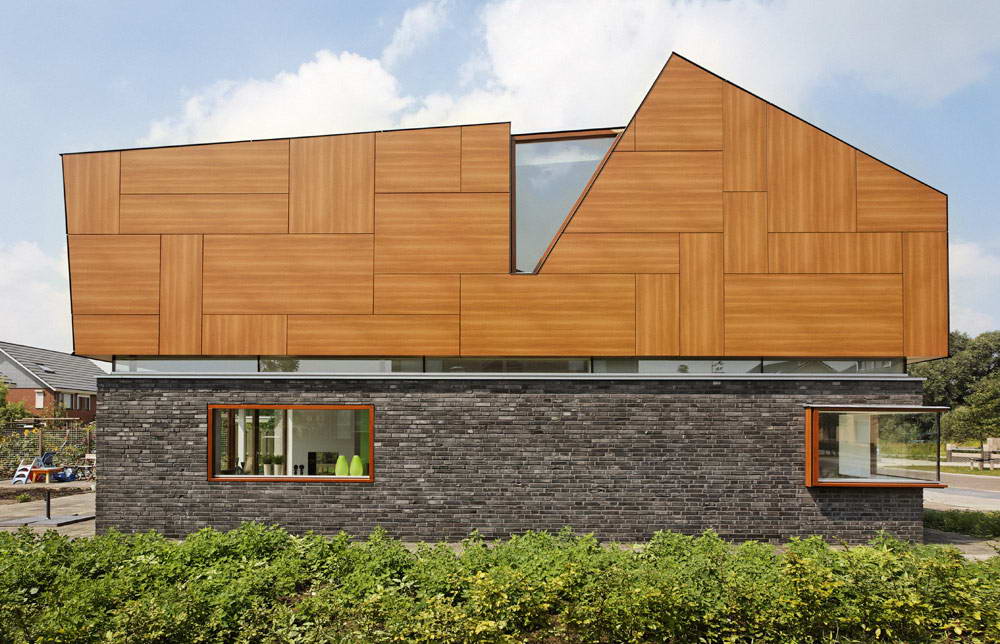 The bottom of the building is finished with dark-colored brick, which creates a powerful, stable, rough look. The top floor, by contrast, is light, in wood, with geometric patterns. Particularly interesting is the band of glass around the entire perimeter, dividing the floors and allowing daylight to enter the house.
In the upper floor, on the other hand, the light is very striking.
You'll also notice the corner window and the original shape of the roof.