Before and after
The house was purchased with existing finishes that did not suit the new owners.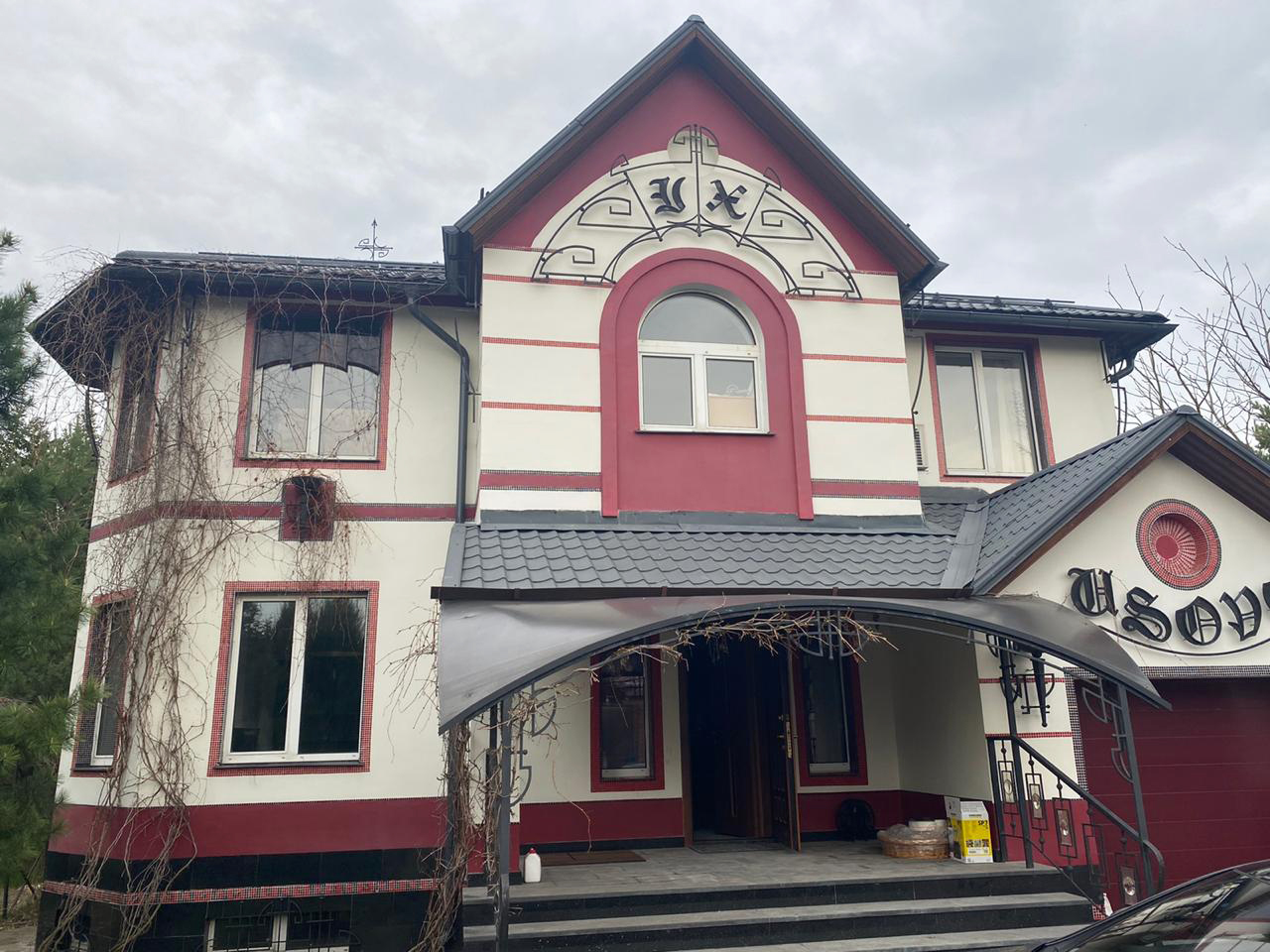 The new look with harmonious color and textures is much more confident and noble.
The walls are tiled in a heterogeneous Bavarian style, the joints in light beige, and the horizontal bands are plastered with a fine grain plaster. The decors are of a warm shade, in tones of the plaster belts, to give a cozy look and impression of an already lived in house. The plinth cladding — graphite stoneware.