Architect F.L. Wright's Arizona House
Taliesin West in Arizona — the winter residence and school of architect Frank Lloyd Wright, a pioneer of organic architecture. Built in 1937 and listed in the Unesco World Heritage List.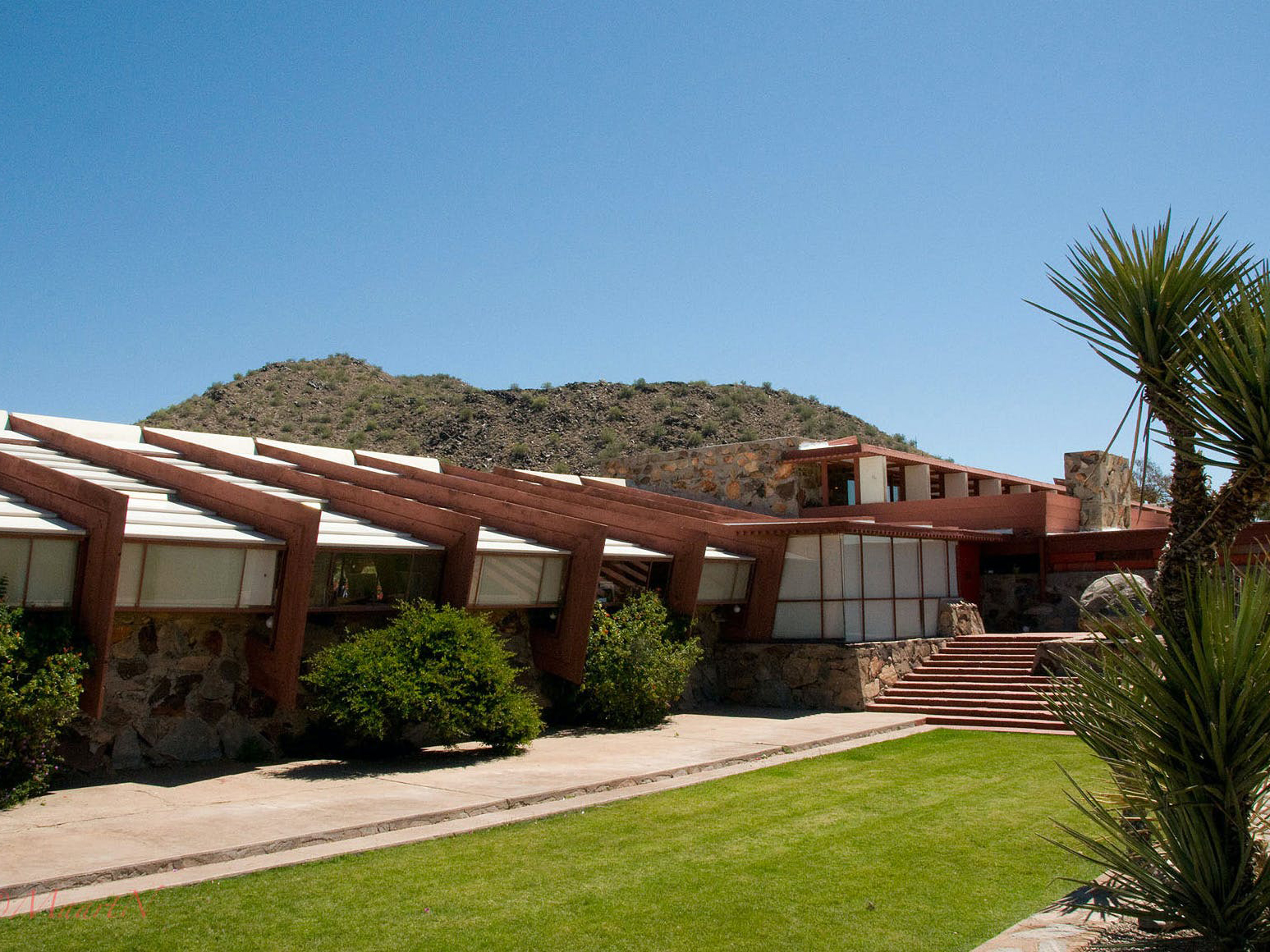 To make the buildings harmonize with the environment, Wright preferred to use local materials, so the walls of the buildings are made of Arizona desert stones. An array of large boulders with concrete, cladding — flat flagstone.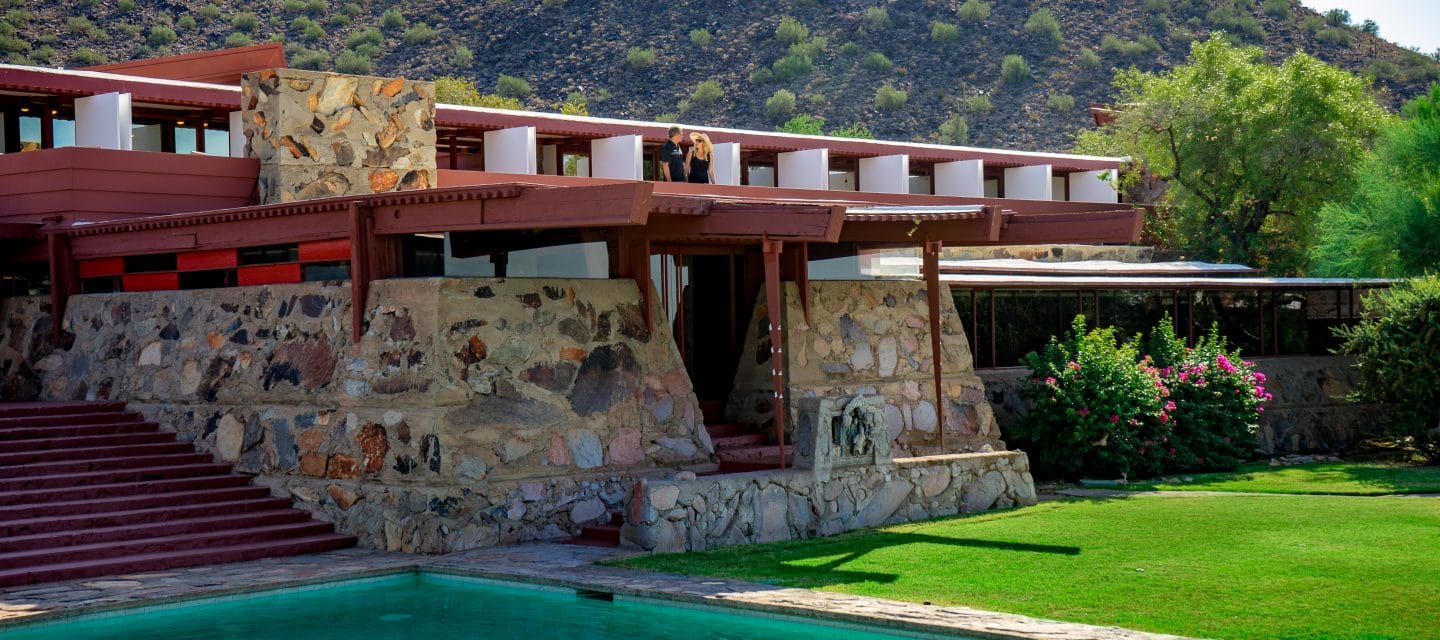 The petroglyphs Wright found among the rocks were stylized and turned into one of the symbols of Taliesin West.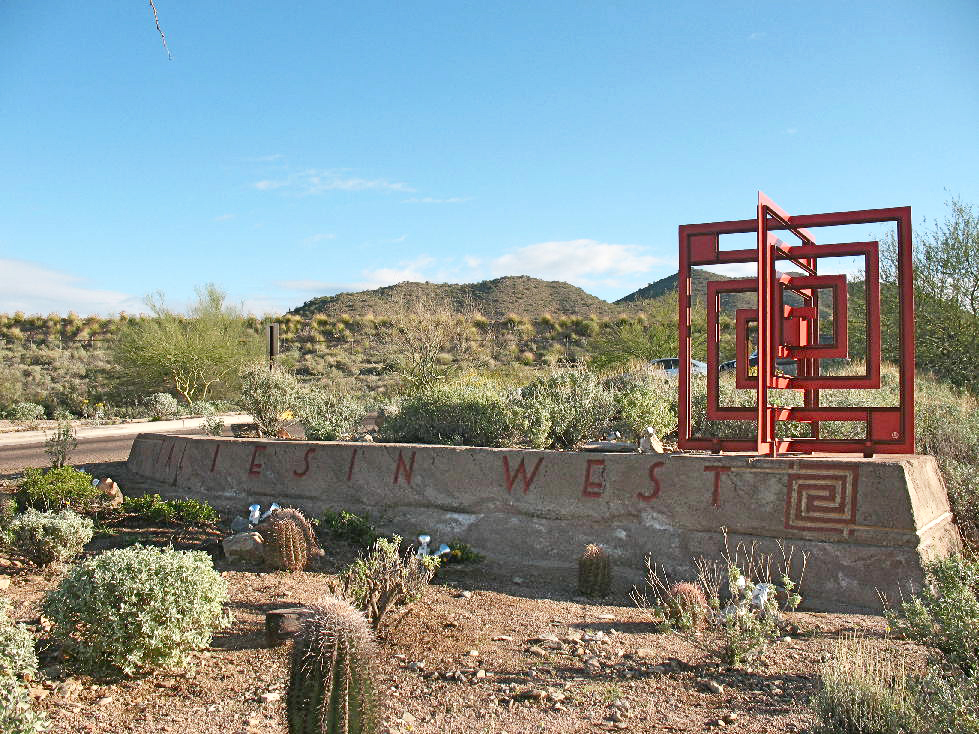 In the course of his life, Wright constantly changed and supplemented the complex of buildings. The School of Architecture continued to operate after Wright's death until mid-2020. In 88 years, it graduated more than 1200 students.
It is now the headquarters of the Frank Lloyd Wright Foundation, available to visit.