Decorative brickwork
The functional possibilities of bricks are almost inexhaustible and are not limited to reliable exterior walls. In today's review - examples of its use in decorative partitions and facades in modern practice. Most often these solutions are simple and organic, and therefore quite easily transferable to other objects. For those who are looking for an original solution to decorate their own country house - an excellent source of ideas.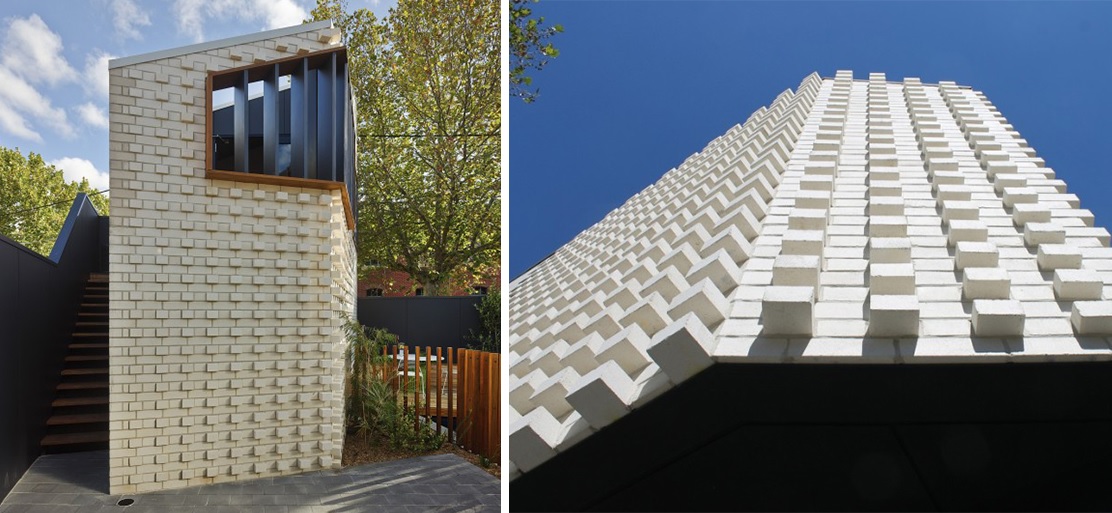 The Little Brick Studio, created by the designers of MAKE Architecture (Melbourne, Australia), embodies the concept of minimalism and at the same time is very organic in the center of the metropolis. The embossed brick wall simultaneously acts as a boundary of the inner territory.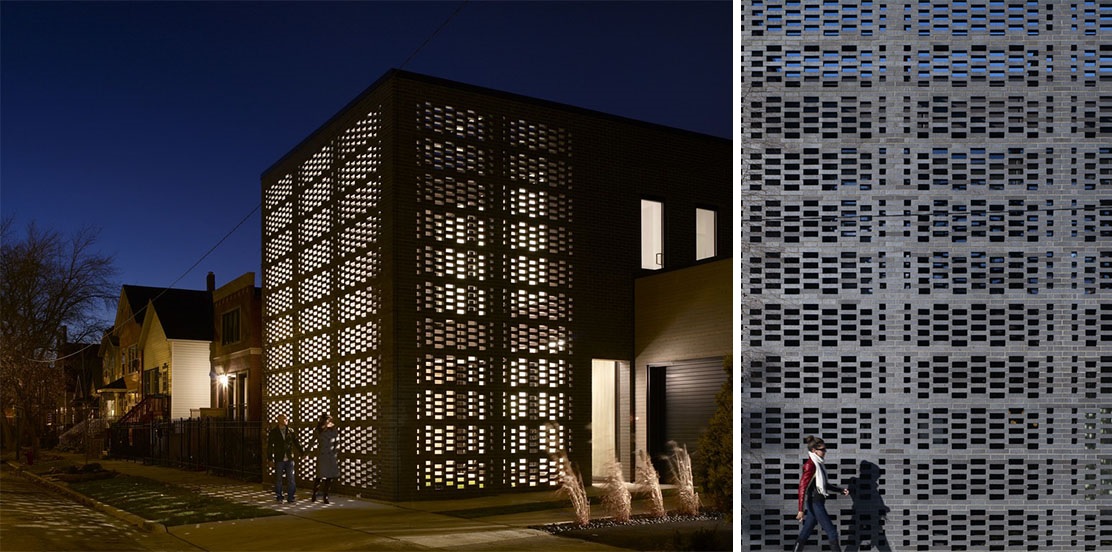 The Brick weave house in the United States by Studio Gang Architects has an openwork wall enclosing the garden, also made of brick. Three transparent walls (without a roof or floor) protect the interior of the yard from wind and frost.

The Harold Street Residence (Victoria, Australia) was designed by Jackson Clements Burrows Architects. The use of red brick allowed the modern building to fit into the Victorian context of the surrounding single-story town houses. A decorative wall forms an air- and light-permeable enclosure over the entrance to the house.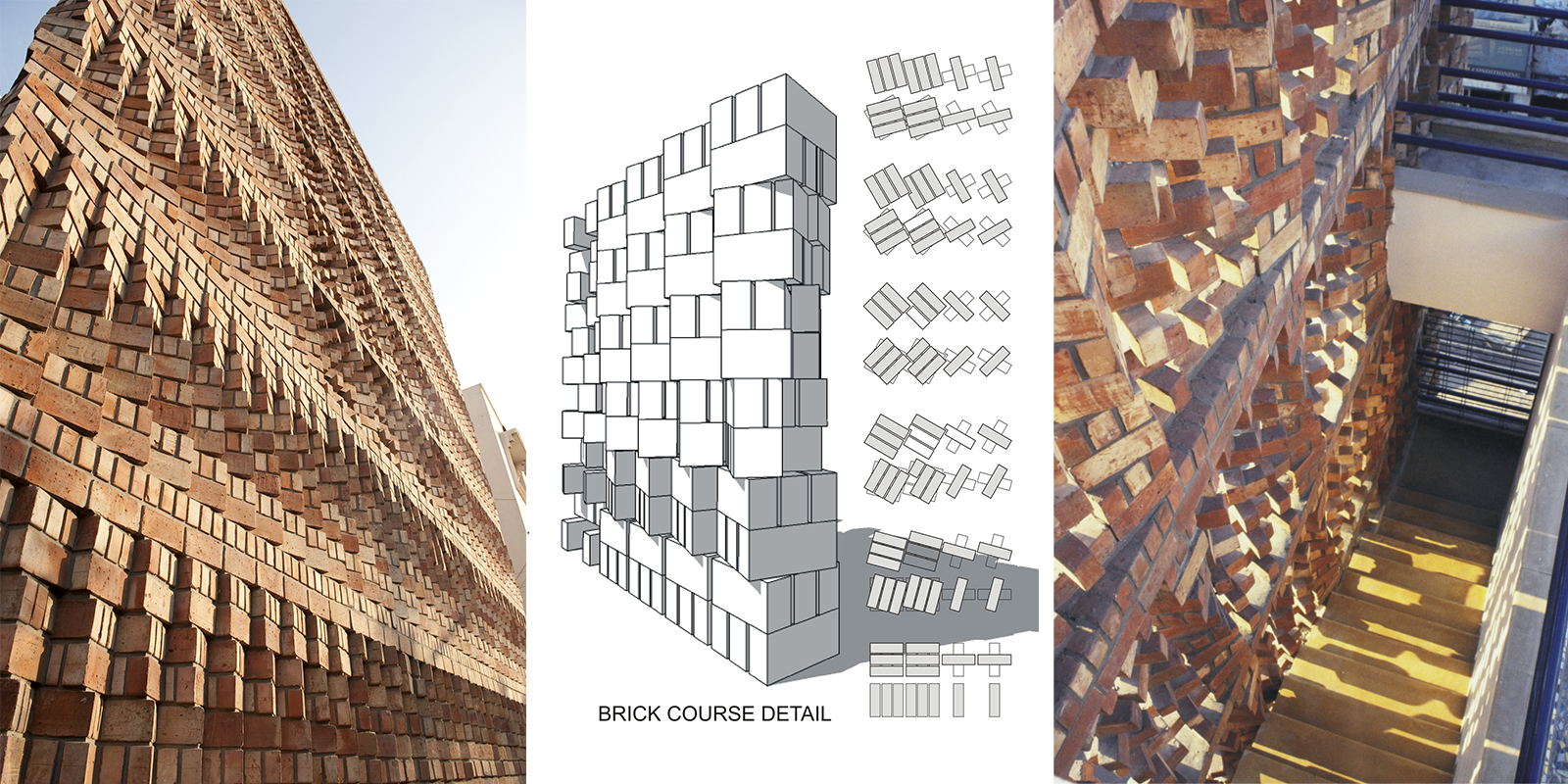 We've already talked about the unusual openwork wall made of brick built by Anagram architects to escape the bright sunlight in New Delhi, India, but it deserves another mention, because it's not expensive, but it looks very original. In addition, the creators make no secret of the masonry method.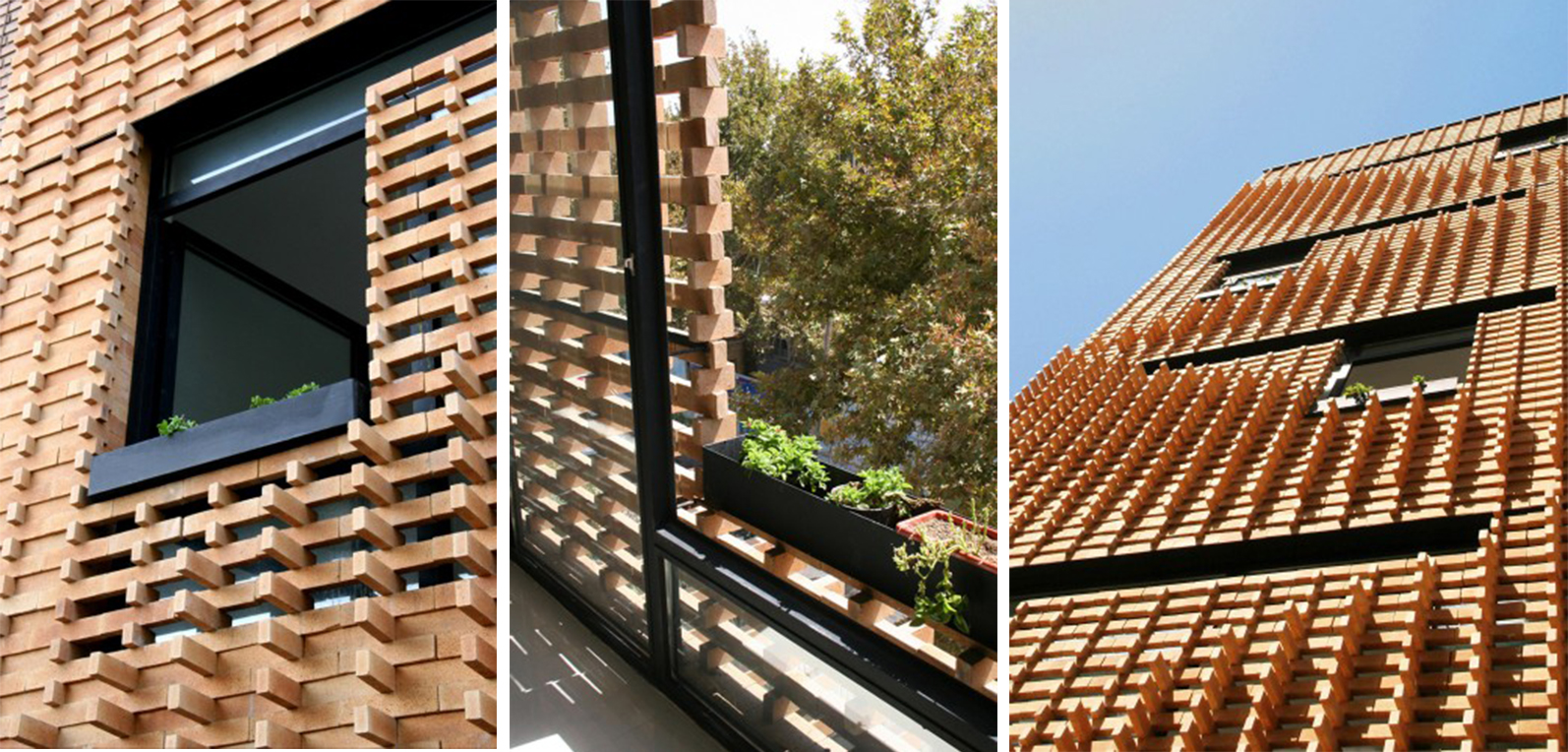 The Brick Pattern House (arch. Alireza Mashhadmirza) is located in one of the poor neighborhoods of Tehran, Iran, and the designers had to develop an easy and simple way to lay the brick facade. They called this technique the "23 method," as 23 bricks are stacked in all dimensions. The translucent wall, which resembles a traditional woven carpet in structure, eliminates the need to hang curtains on the windows, sufficiently protecting against the scorching sun.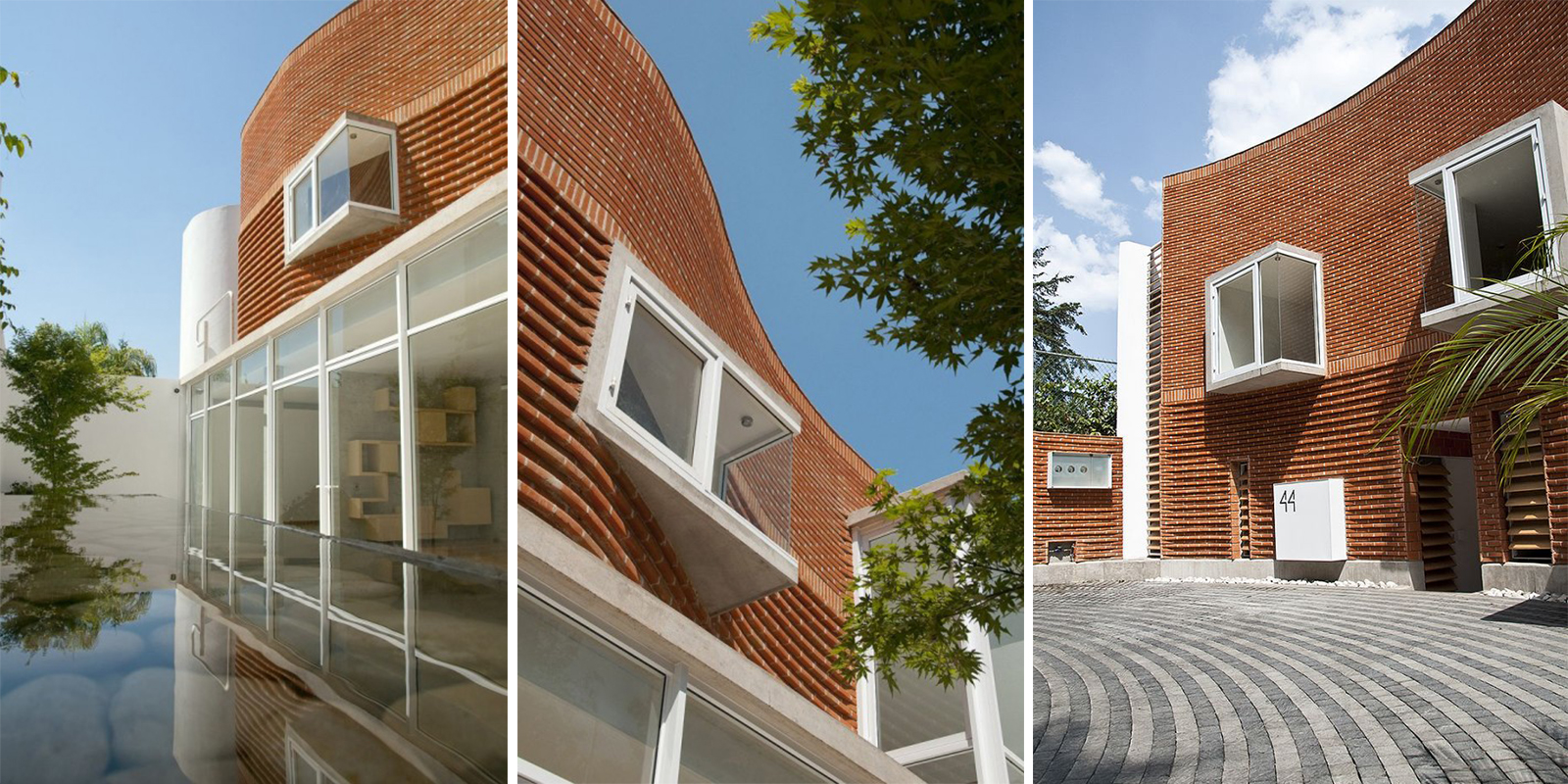 The CVA House in Mexico City by Materia Arquitectonica offers another option for original window design on a brick facade. The brick elements are the main architectural device, creating a complex play of light and shadow and an unusual form of recognition, while the concrete and glass provide reliability and functionality of the structure.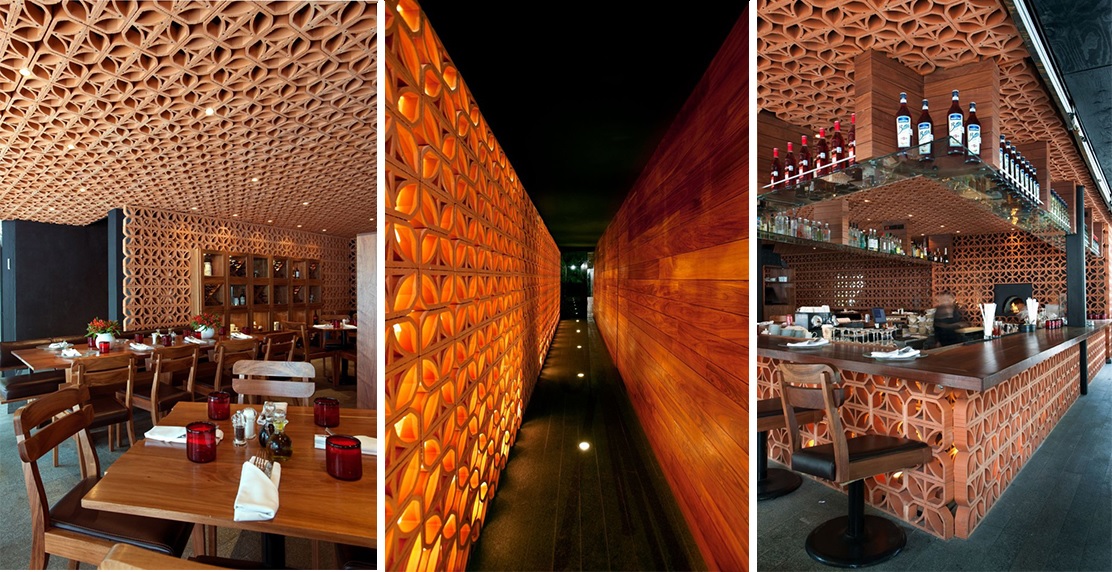 Design of the restaurant La Nonna (district La Condesa, Mexico City) was made by CheremSerrano and DMG Architects. Exterior and interior wall and ceiling panels made of red decorative bricks, whose patterned structure allowed to create openwork surfaces, elegant and light.

The perforated interior walls of the Japanese restaurant Uchi Lounge in Sydney are made of century-old bricks, creating a sense of permanence.The restaurant was designed by Australian and Japanese architects Facet Studio, and one of their goals was to create a hallway waiting for delicious food. Isn't that an idea for a summer kitchen?